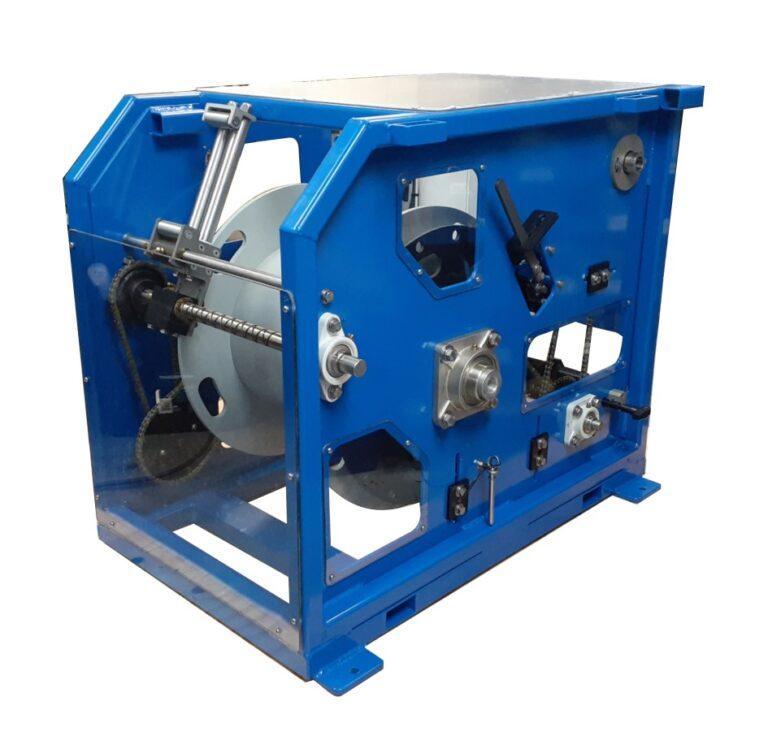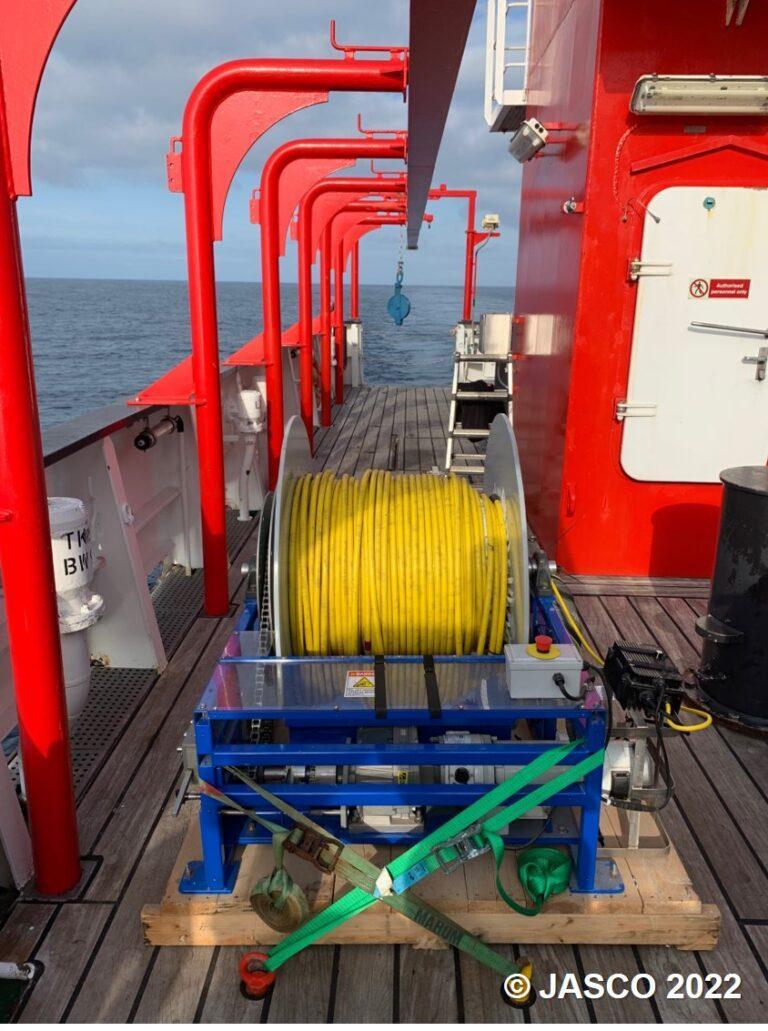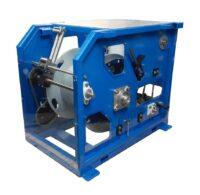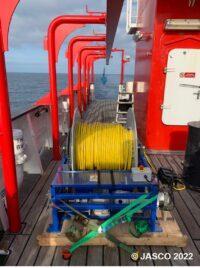 Survey Equipment
A.G.O. CSW -7VK: Lightweight Electric Winch (2.25kW)
The CSW-7VK is a fully-enclosed winch for medium duty oceanographic and geophysics research applications. It is characterised by a welded aluminium tube frame with the drum positioned in front of a vertically-oriented motor + gearbox stack.
Features
It can accommodate the addition of many standard AGO winch add-ons, including a levelwind, drum ratchet, sprocket-assisted manual backup drive, and more.
Unlike the CSW-7 Classic model, the CSW-7VK model is nominally fully enclosed to conveniently meet site safety requirements and ensure better protection from the elements for the motor and drive train components.
Its low centre of mass relative to the CSW-6/7/9 Classic winches also make it more ideal for high load applications.
Specifications
Standard frame dimensions: 27″W x ~44″L x ~32″H
Standard drum size: 12″ face width x up to 24″ flange diameter
Nominal weight: ~350lbs (varies by application)
Applications
CTD profiling, side scan sonar and magnetometer towing,
Rosette water sampling
Towed instrument sleds
Environmental and pipeline monitoring
Lightweight grab samplers and small capture nets