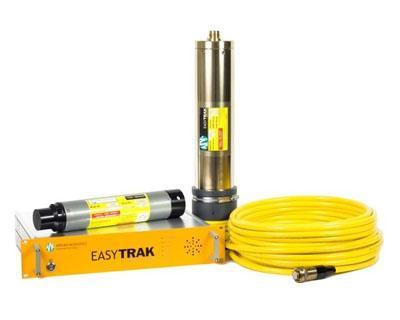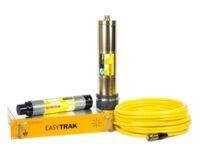 Survey Equipment
AAE Easytrak Nexus 2 Model 2692:USBL System
Availability: Rental, Sale
The Nexus 2 is the second generation of Easytrak digital USBL systems designed as a highly advanced positioning and tracking system that is quick to deploy and straightforward to operate.
Features
Bi-directional Sigma 2 spread spectrum acoustics
Optimised beacon refresh rate
16 target tracking
Geographical navigation overlays
EasyCal 2 embedded calibration tool with AutoCal Wizard
Specifications
Material: Aluminium Silicon Bronze
Size: 510 mm long x 100 mm diameter
Dimensions: 19? Rackmount. 2U 482 x 88 x 345 m
Weight: 5.4kg
Depth rating: 30 metres depth sensor (Pressure Sensor) 5 bar, accuracy 0.25% between -10? to +40? C
Temperature sensor: 1? resolution between -10? and +40? C
Applications
Ideal for many deep or shallow water applications where multiple assets are to be tracked.
UXO surveys utilising several magnetometers or side scan sonars
Diving operations
Offshore worksites where several vehicles may be in use concurrently.