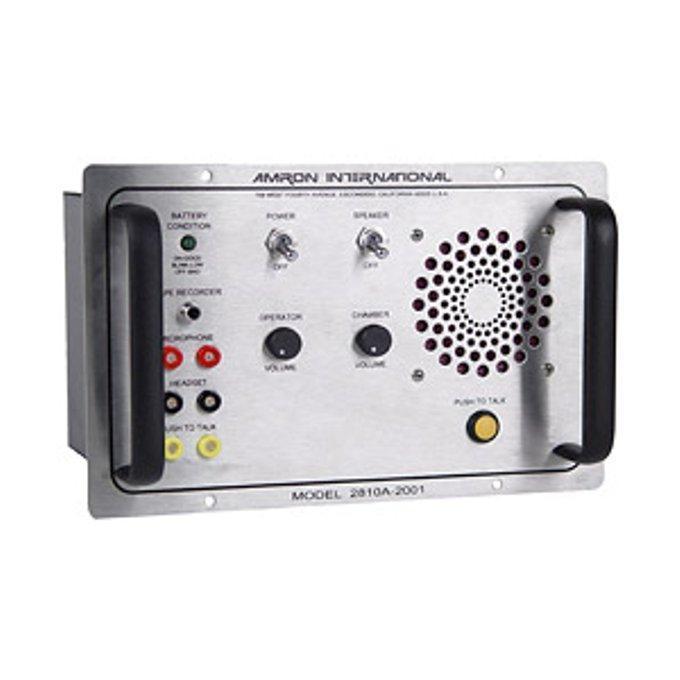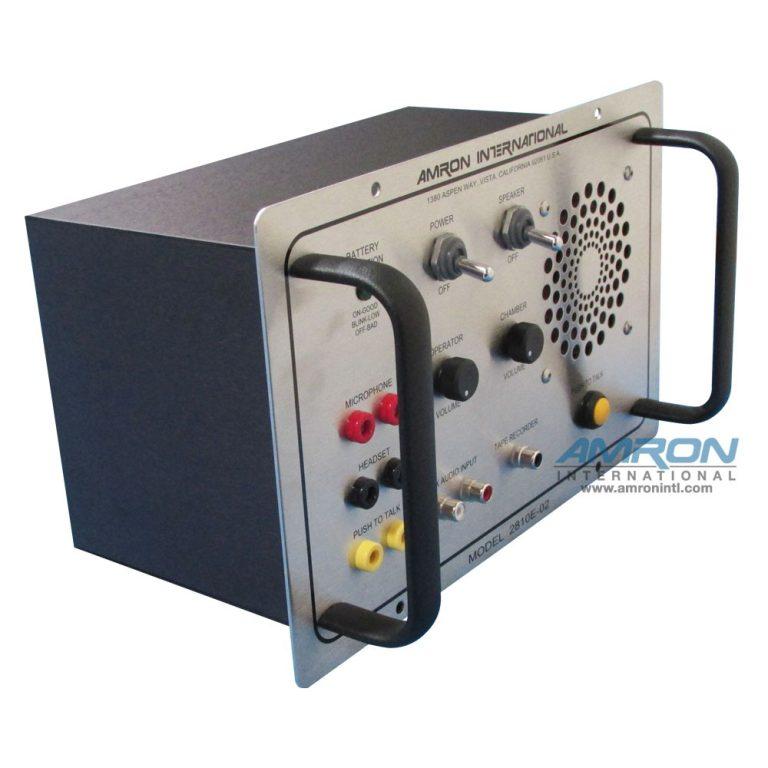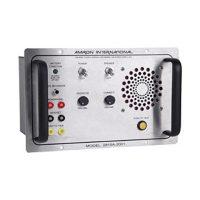 Diving + Life Support
Amron: Single-Lock Chamber Communicator
Unique Group's 110/220VAC Single Lock Chamber Communicator has an inbuilt 12VDC Battery Backup and a Battery Condition Indicator. It has been redesigned from the inside out. State-of-the-art components on the inside results in improved sound clarity between operator and chamber as well as longer battery life.
Features
35% longer battery life
Better sound clarity
MP3 player Input – connects to an external audio signal for occupant entertainment (feature only available in 4-wire mode)
Single Lock, 1-Channel operation
Panel mount for chamber panel
Specifications
Power Supply Voltage: 90-264 VAC, 50-60 Hz
Battery Life: 85 hrs.
Panel: Stainless Steel
Enclosure: Black Anodized Aluminum
Dimensions: 6.75 in. H x 10.75 in. W x 7 in. D (17.2 cm x 27.3 cm x 17.7 cm)
Applications
Designed to be used in air chambers where oxygen concentrations remain below 23.5%.