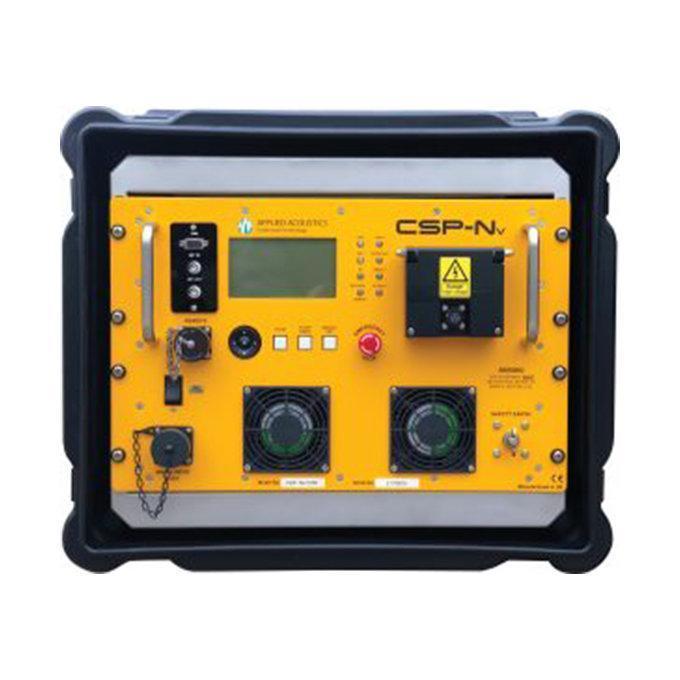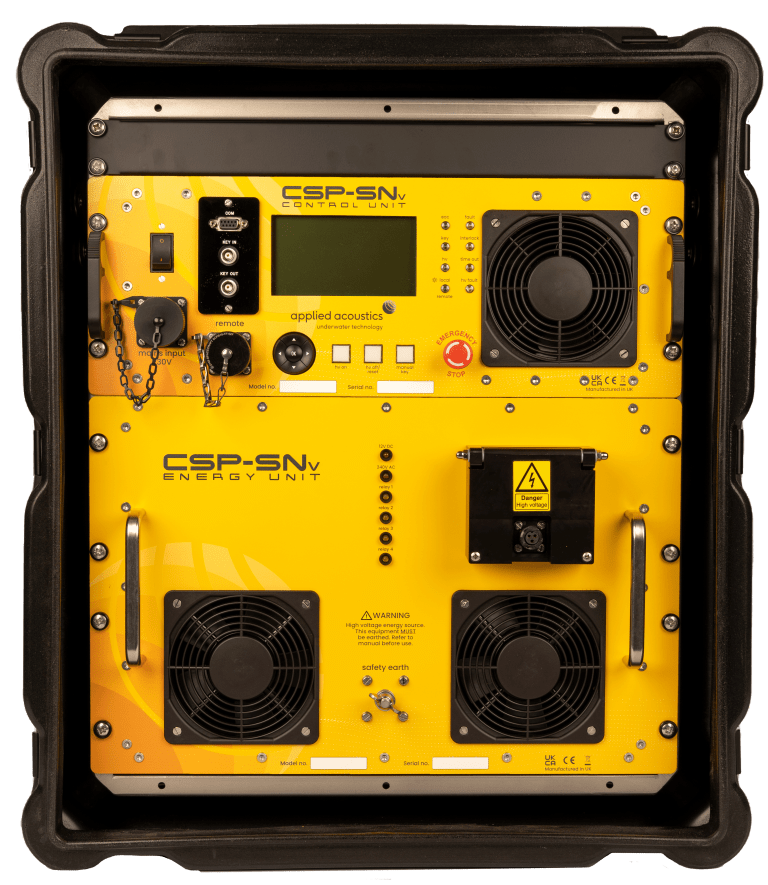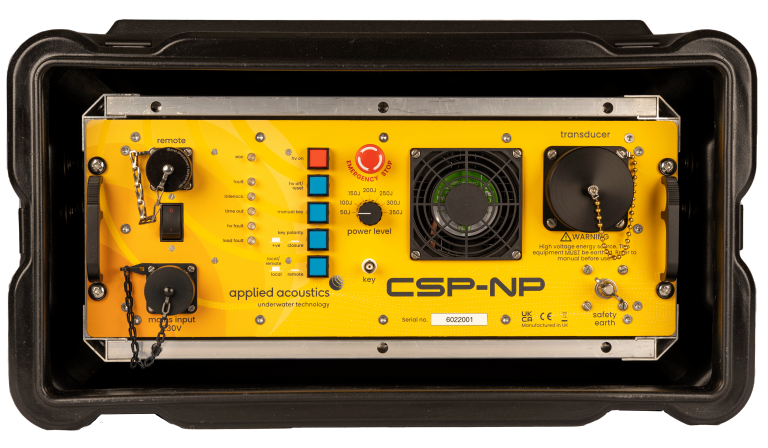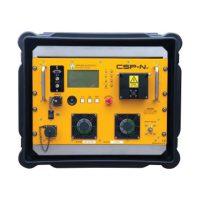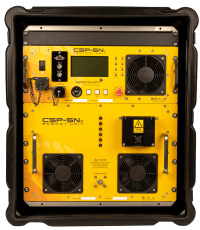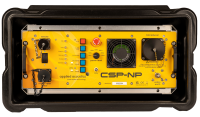 Survey Equipment
Applied Acoustic CSP-Nv: Seismic Energy Source
Unique Group offers the CSP-Nv seismic energy source which is built on the proven high voltage technology of the industry leading CSP range of power supplies. It is the driving force behind Applied Acoustics' Dura-Spark range of sound sources that have extremely hard wearing electrode sparker tips.
Features
Microprocessor configuration and control.
Intuitive user interface with LCD display and LED indicators.
Enhanced operator system feedback with debug log and diagnostics.
User programmable 'soft start'.
Programmable voltage technology allows operator tuning to suit application.
Specifications
Supplied in a robust transit case, with HV junction box (HVJ3004) and mains lead.
Size: Transit case (7U) with cover in place and handles flat – 50 cm(H) x 58 cm(W) x 74 cm(D).
Charging rate: 2000 J/second for continuous operation at 0-45°C ambient.
Voltage output: 2500 to 3950 Vdc, 4 pin interlocked connector. Solid state semiconductor discharge method.
Earth: M8 stainless steel stud on front panel.
Applications
General coastal, river, canal or estuary survey.
Hydrographic sediment investigation.
Cable and pipeline route survey.