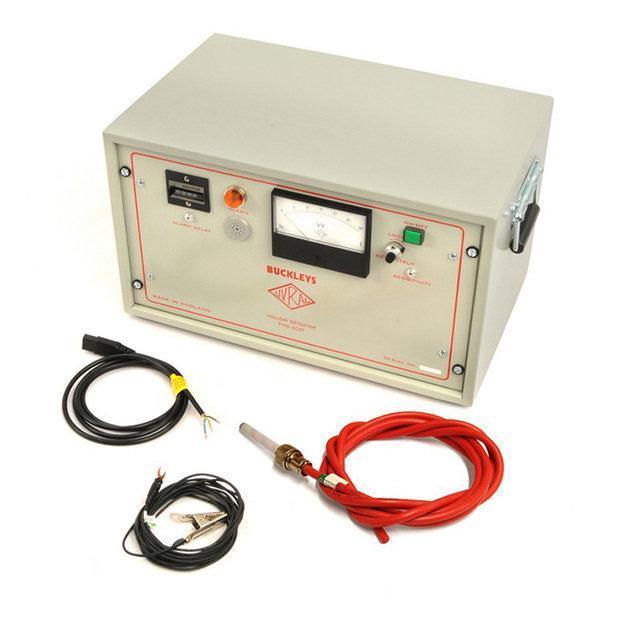 Survey Equipment
Buckleys: DCCT Pinhole/Cable Tester (1kV – 7.5kV)
Unique Group, in partnership with Buckleys, supplies DCCT 1-7.5kV pinhole/cable tester which belongs to the range of testers designed for the automatic testing and counting of holidays/porosity in coatings of a non-conducting nature.
Features
Resettable high speed counter
Variable alarm and sensitivity controls
Visual and audible alarms
Suitable for low or high speed testing
Calibration certificate to National Standards supplied
Specifications
Maximum current: < 1mA
Metre accuracy +/- 2%
Mains supply voltage: 110/120V or 220/240V AC 50/60 Hz
Dimensions: 50cm x 30cm x 33cm
Weight (Unit only): 17Kg
Applications
Used for checking the thickness of sheets and panels
Used to measure thickness of moulded components such as switchgear covers and battery cases.
Ideal for checking cables, plastic sheets, battery cases, moulded components and non-conductive coatings on steel pipework.