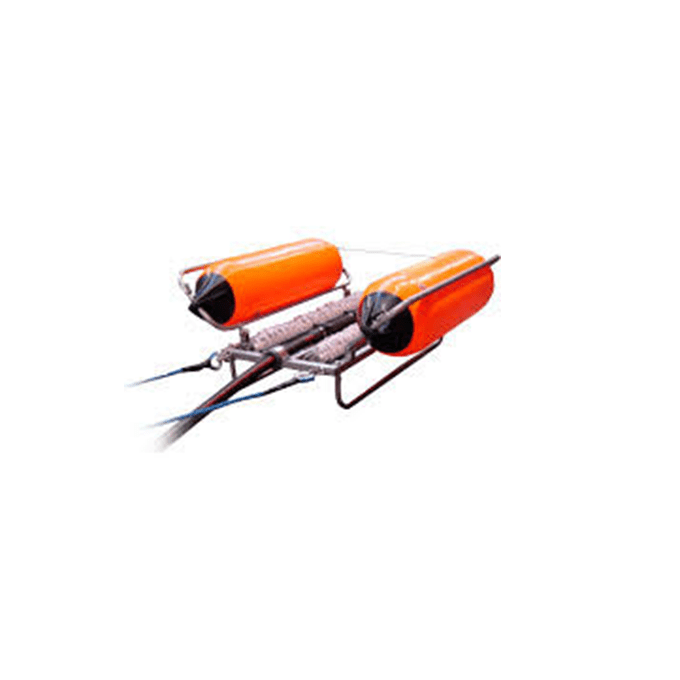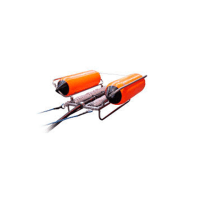 Survey Equipment
Geo Marine Geo-Source 200 Light Weight: Marine Multi-Tip Sparker System
The Geo-Source 200 light weight is designed for operation with the Geo-Spark 1000 Pulsed Power Supply using the "Preserving Electrode Mode". This patented concept consists of using a NEGATIVE electric discharge pulse, instead of a positive electric discharge pulse.
Features
Specially designed for small vessel surveys
Water depths from 2 to 500 m
Penetration to 200 – 300 ms below seabed depending on geology
Vertical resolution up to 10- 30 cm
Overall performance depending on the acoustic characteristics of vessel, geology and acquisition conditions
Specifications
Dedicated coaxial HV cable contains 4 leads of 6 mm2 plus outer braiding of 24 mm2.
Each tip has an exposed surface of 1.4 mm, suitable for maximum 10 Joules per tip
For the highest resolution it is recommended to set the energy output< 400 Joule
Source depth is set to 15 – 20 cm below the surface
Applications
Small vessel surveys
Site and route surveys
Offshore engineering
Mineral exploration
Sand searches and oceanographic research