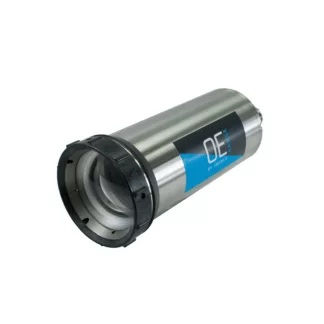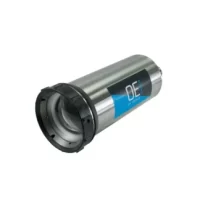 Survey Equipment
Kongsberg OE11-242: Underwater Flashgun
The OE11-242 Underwater Flashgun has been designed specifically for use with the Kongsberg Maritime OE14-208 Digital Stills Camera. When under control of the OE14-208 the variable power feature can be used allowing the exposure to be increased or decreased by a 1/3 of a stop up to a maximum of +2 stops and a minimum of -2 stops.
Features
Automatic/Manual operation
Flash output controlled by OE14-208
Zoom function controlled by OE14-208
Fill flash activation available and can be turned off in the presence of external lighting.
Slow sync for better background detail capture in cases of inspection, repair and maintenance.
Specifications
Guide number 21m in Seawater @ 24mm camera setting (35mm equivalent)
Light output 80 W/s maximum
Water Depth 1,000 metres 3,000 metres 6,000 metres
Temperature Operating -5°C to +40°C in Water Storage -20°C to +60°C
Applications
Used for subsea inspection
Diver operations