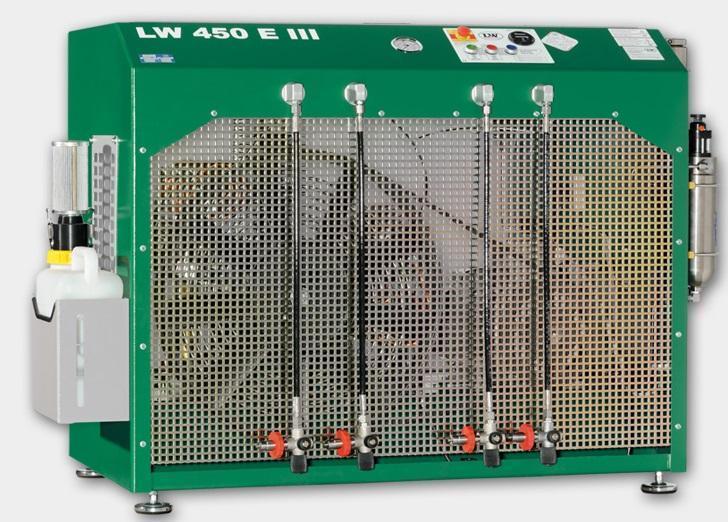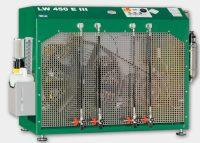 Diving + Life Support
LW 450 E III: Compressors
Unique Group offers the new LW 450 E III compressor which is a slow-rotating compressor with low maintenance intervals and service costs. A new, industry-proven lubrication system and reinforced components form the core of the advanced LW 450 compressor block and improves the lifetime of the compressor unit. The innovative condensate system along with the new Condensate Stop Valve further optimises the efficiency of the compressor and includes a 10 litre collection tank as well as a highly effective pre-separator for prolonging filter lifetime.
Features
Electro motor (E-Motor / 400V / 3 Phase / 50 Hz).
Powder coated steel housing (RAL 6026).
NEW – Heavy duty compressor block components.
Automatic condensate drain.
Automatic stop at final pressure.
Specifications
Type: Air cooled piston compressor.
Capacity [l/min] / [Nm³/h] / [cfm]: 450 / 27.0 / 15.9.
Max. Pressure [bar]: 350.
RPM [1/min]: 1100.
No of cylinders / No of stages: 3 / 3.
Applications
It is suitable for continuous running and for being used in three-shift operations at breathing air and high-pressure applications.