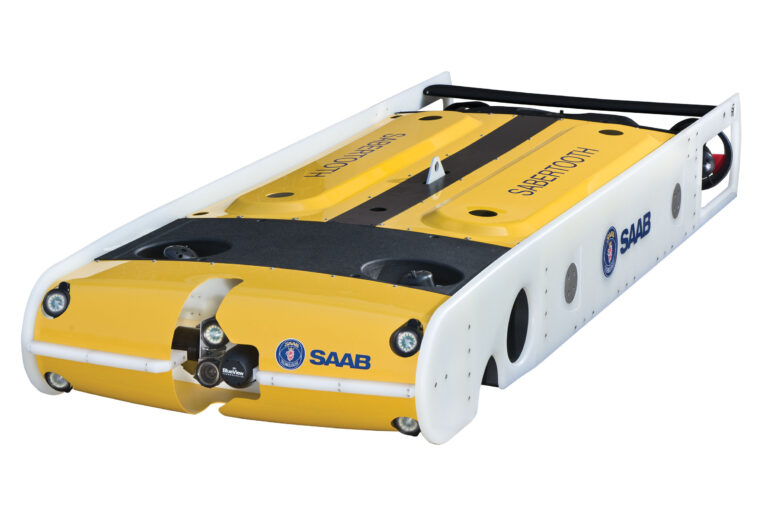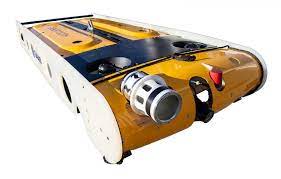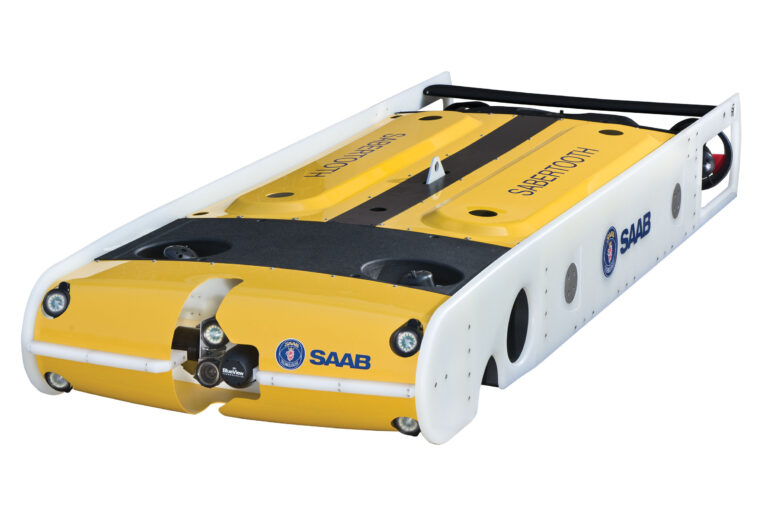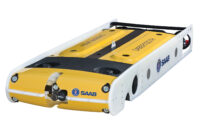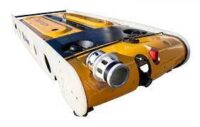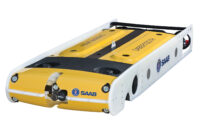 Survey Equipment
Saab Seaeye Sabertooth: AUV/ROV
The Sabertooth is a hybrid AUV/ROV capable of working in deep water either as an autonomous vehicle, or via a tether. Its power, tether-free operation and its 360? hovering manoeuvrability make the Sabertooth an ideal option for autonomous inspection or maintenance.
Features
The vehicle can be instructed to perform a specific task such as transit to a specific location or to perform a pre-programmed inspection
Available in single and double hull versions
The vehicle can swim autonomously to the docking unit and remain there 24/7 for more than six months without maintenance, eliminating the cost of surface vessels.
The vehicle also utilises advanced autopilots: heading, depth, altitude, pitch and roll stabilisation, station keeping and vector transitions.
Has the capability for non-invasive self-diagnostics, and includes a fault-tolerant control system.
Specifications
The depth rating for single hull and double hull is 1200 msw and 3000 msw
Length x Height x width = 3600 x 450 x660 mm for single hull
Length x Height x width = 3700 X 450 X 1400 mm for double hull
The battery capacity is 10 kWh for single hull and 30 kWh for double hull
The endurance for single hull is less than 8 hours, for double hull it is less than 14 hours
Applications
Used in autonomous inspections
Maintenance and repair of subsea installations
Offshore survey work
Autonomous IMR of subsea installations and tunnels.