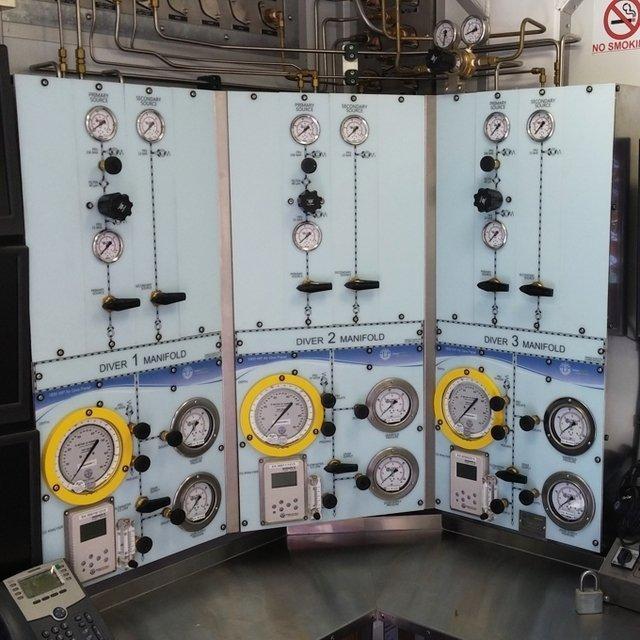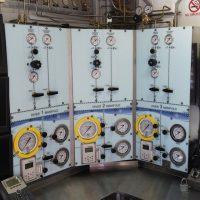 Diving + Life Support
UG 1800 WP: 3-Diver Air Dive Control Panel (Panel Mount)
UG 1800 WP: 3-Diver Air Dive Control Panel (Panel Mount) is a 3 diver Air Dive Control Panel which is compact and IMCA compliant.
Features
Panel mounted display provides a neat and organised interface to the dive operator
Consists of 1 x HP inlet with a dedicated control regulator and 1 x LP inlet per diver
Diver's gas source can be swapped over to a back-up supply if needed.
Diver's supply pressure can be controlled and closely monitored
Independent Depth and O2 monitoring facilities for each diver.
Specifications
Depth: 205 mm
Weight: 60 kg
Diver's Gas Supply: 3 x 3/8" JIC
HP Inlet Supply: 3 x 3/8" JIC
LP Inlet Supply: 3 x 1/2" JIC
Applications
Can be installed in dive control rooms and containerised systems