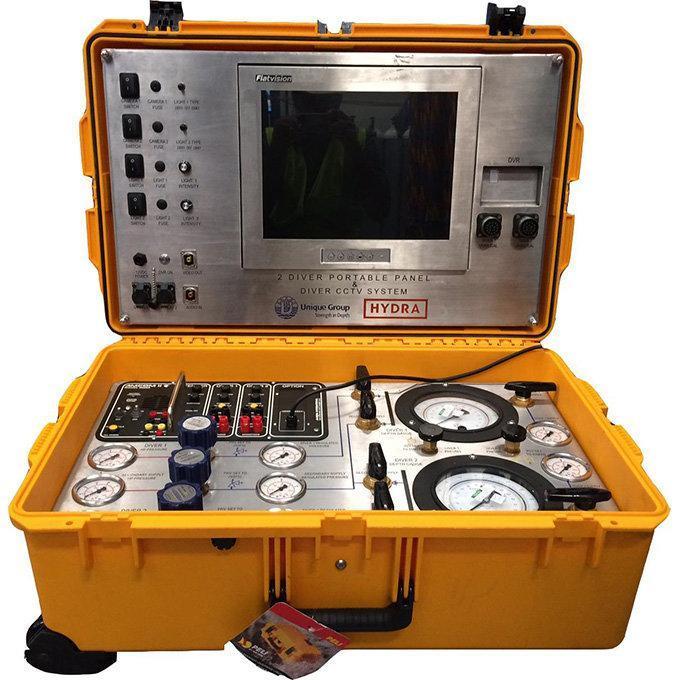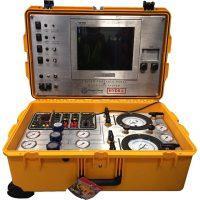 Diving + Life Support
UG: 2 Diver Portable Panel
Unique Group's 2 Diver Portable panel is designed and manufactured by following stringent code requirements, IMCA Guidelines and quality standards. It is designed for two divers during a Scuba replacement/ portable diving operation as per IMCA D040.
Features
Individual HP ports to connect the 200 BAR HP source is provided on the panel for each diver.
Individual LP ports to connect the 17 BAR LP source is provided on the panel for each diver.
Diver Supply ports & Diver Pneumo ports are provided on the panel to connect the umbilical.
6" dial Depth Gauge With 70MSW Range is provided on the panel.
Panel fitted with 2 Diver communication equipment which is also provided with 110V / 220 V power plugs to charge the battery and internal battery to power the unit without external power source.
Specifications
Dimension: 802 mm(length) x 520 mm(width) x 316 mm(depth), Weight: 50 kg
Dedicated control panels for 2 divers
Designed for Breathing air with one HP supply port and one LP Supply port for each divers
Built to include inside a waterproof polypropylene casing.
Stainless steel panel with flush mount type construction.
Applications
Scuba replacement and portable diving operations