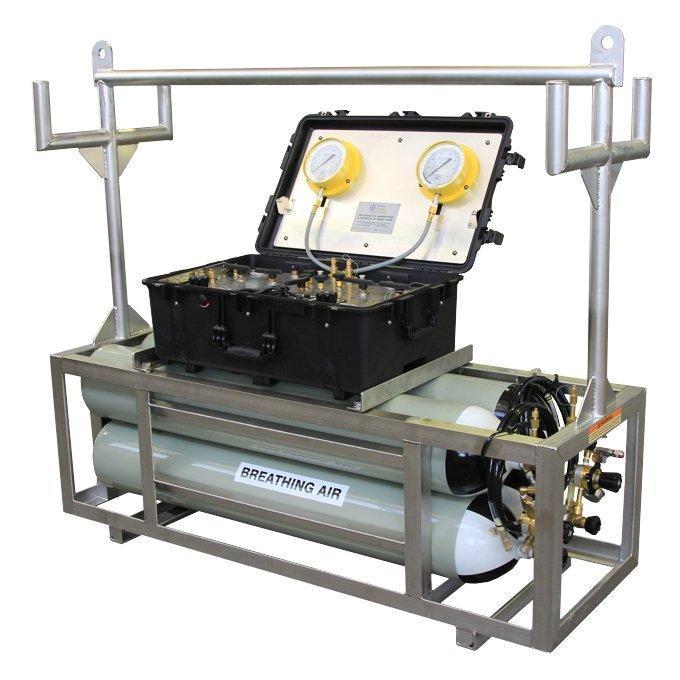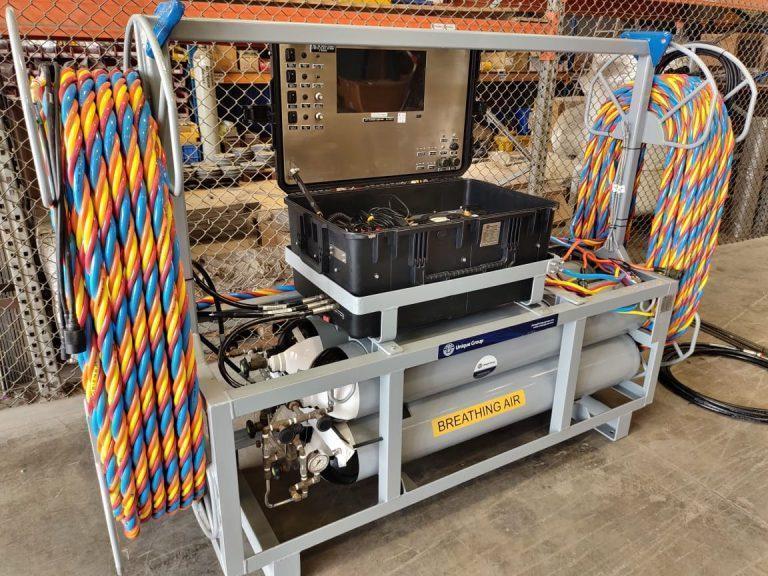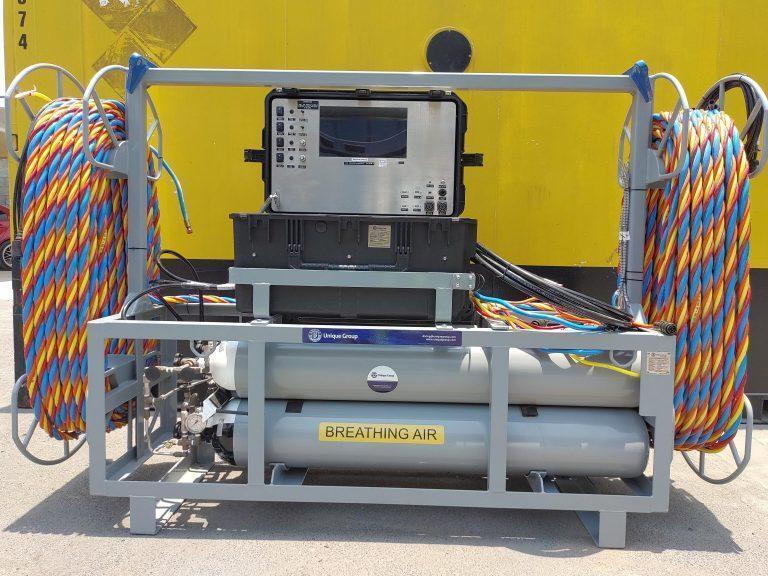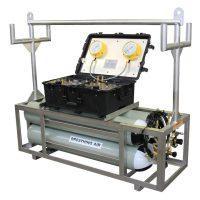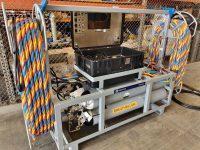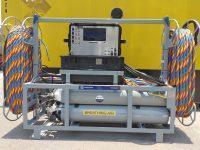 Diving + Life Support
UG SRP02: Scuba Replacement Package
Unique Group manufactures a robust 2-diver Scuba Replacement Diving Package that houses the dive panel, cylinders and umbilicals in one neat transportable package. The frame is engineered with two lifting eyes situated on either end with dedicated, certified lifting strops and forklift pockets situated under the frame.
Features
The standard SRP is fitted with 4 x 50 litre, 200 bar cylinders lying horizontally in the frame.
Up to 2 x 100m umbilicals can be stored on the frame.
A portable 1650PP diver air control panel (including Amcom 2825 comms box) is mounted to the top of the cylinder storage unit.
Flexible high pressure hose whips are supplied to connect the cylinders to the dive panel.
Specifications
Length: 1660mm, Width: 565mm, Height: 1515mm, Weight: 400 kg (4 Cylinders)
Divers Gas Supply: 2 x 6JIC
Pneumo Gas Supply: 2 x 4JIC
HP Inlet Supply Primary: 2 x 4JIC
LP Inlet Supply Secondary: 2 x 6JIC Weight: 60kg
Applications
Scuba replacement and portable diving operations