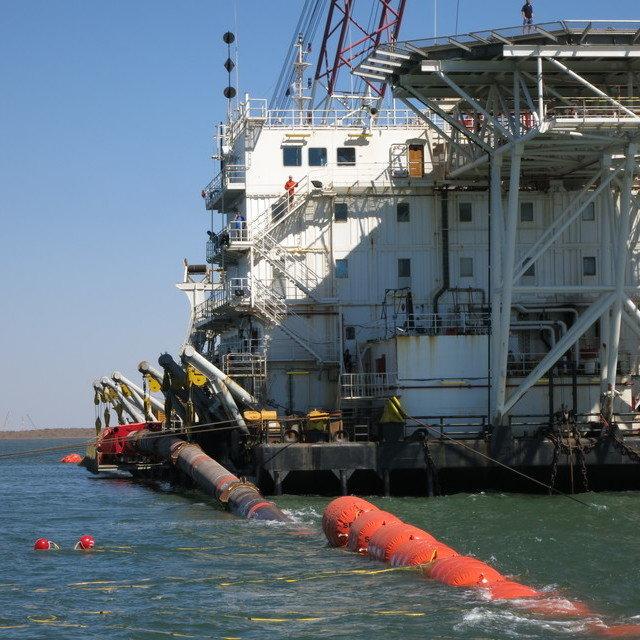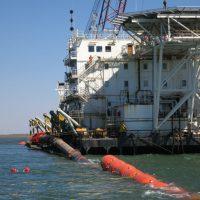 Buoyancy + Water Weights
UG: Assisted Lifting of Pipelines
Availability: On Request
The Assisted Lifting of Pipelines is an innovative lifting solution with UG MBUs and IBUs from our Seaflex product line. The use of parachute-style Air Lifting Bags (ALBs) is recommended for general lifting activities such as diving operations and salvage projects under normal circumstances. However, in certain scenarios an enclosed bag is the perfect solution for lifting of pipelines. Such enclosed bags come in the form of Mono Buoyancy Units (MBUs) or Inflatable Buoyancy Units (IBUs).
Features
Flat-packed for efficient and cost-effective transport and stowage.
Weighing less than 1% of its uplift capacity: eg 5t unit less than 50kg.
Quick to rig, and easy to vent for ultra-safe recovery.
Immediately available for rental or purchase from the world's largest stock of such equipment.
ISO 9001-2009 Quality Management Standard compliant
ISO 14001 and ISO 18001 accreditation
Specifications
Bag canopies – Constructed from High Tensile Trevira®
Polyester base cloth (either 2 /2 or 3 /3 fibre panama pattern weave) coated with heavy duty UV stabilised PVC coating or, for special applications, polyurethane.
The panels for our bags are precision cut on our 15 metre long, 3 metre wide advanced automated table for perfect repeatability.
Once inspected and approved panels are assembled by skilled personnel by using Radio Frequency welding to strict quality control standards.
All Unique Group buoyancy products from our Seaflex product line are designed and manufactured in the UK.
Applications
Laying of pipelines, for being pulled from shore or being deployed from a laybarge's stinger.
Lifting of pipelines from the seabed in conjunction with derricks or winches for tasks such as Above Water Tie Ins (AWTIs) or for repair or retrieval operations.
Re-positioning of the pipeline onto the seabed