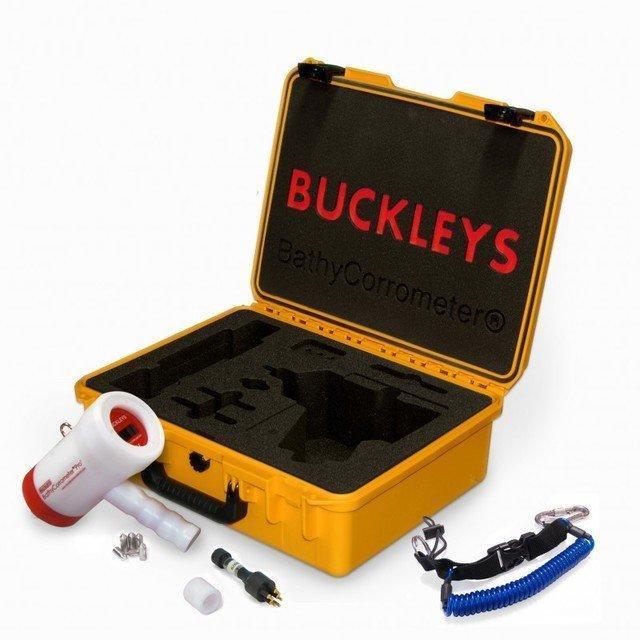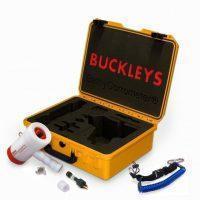 Survey Equipment
Buckleys BathyCorrometer® Pro: Basic Kit
Unique Group, in partnership with Buckleys, offers the BathyCorrometer® Pro – Basic Kit, which has provided reliable service for subsea corrosion monitoring surveys since 1971. Renowned for its rugged, dependable construction; the BathyCorrometer® has built a reputation for reliability and its ability to handle harsh environments whilst taking accurate measurements.
Features
Has a rugged, robust and dependable construction.
Reliable to handle the harsh environment by making accurate measurements.
Equipped with a flexible lanyard and a carabiner connection.
It has a high-quality LCD display which improves the clarity.
It is lighter in weight and can be single-handled.
Specifications
Operation depth: 350 metres
Battery charger: 14-hour standard 110-230V AC
Operating temperature: 0-30 degree
Accuracy: 0.05%
Display: 0.001 to -1.999v
Applications
Offshore structure survey
Subsea inspection
Corrosion monitoring