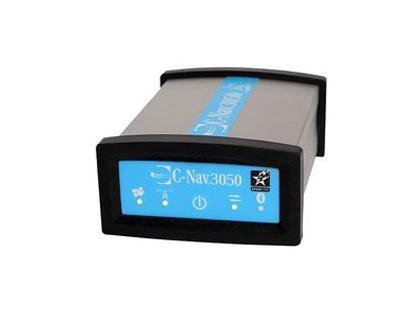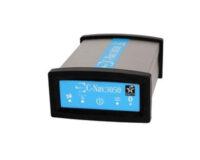 Survey Equipment
C-Nav3050: GPS/GNSS Receiver
The C-Nav3050 provides 66-channel tracking, including multi-constellation support for GPS, and GLONASS. It also provides patented interference rejection and anti-jamming capabilities.
Features
"All-in-view" parallel tracking with 66-channels. SBAS (WAAS / EGNOS / MSAS / GAGAN) tracking.
Built-in C-NavC1 and C-NavC2 L-Band receiver.
Low look angle L-Band antenna.
Easily installed in series with the existing GNSS antenna, it extends satellite delivered coverage area.
C-Nav corrections over the Internet.
Specifications
Size (L x W x H): 6.47" x 4.60" x 2.37" (164 x 117 x 60 mm)
Weight: 1.1lbs (0.5 kg)
Front status indication: Power/GPS status, Correction service status, Interface status, and Bluetooth status
Operating temperature: -40°C to +70°C (-40°F to 158°F)
Storage temperature: -40°C to + 85°C (-40°F to 185°F)
Applications
Used for navigation and positioning in vessels and surveyors
Used to process the signals broadcasted by GPS satellites.