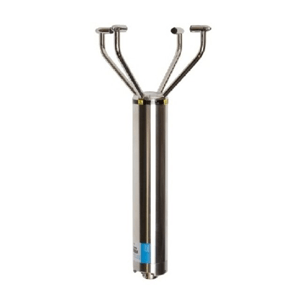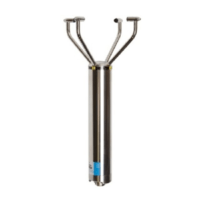 Survey Equipment
Gill WindObserver II: Ultrasonic Anemometer
The WindObserver II is a precision, solid-state ultrasonic anemometer which has been type approved by the Lloyds Register for use in marine and offshore applications. It provides wind speed and direction data via 1 digital and 3 optional analogue outputs and features and IP66 rated stainless steel housing.
Features
Measures 0-65 m/s (234 km/h) wind speed
0-360? wind direction
IP66 rated stainless steel housing
Lloyds Register Type Approved
Unheated and heated models to match application and available power
Specifications
Ultrasonic output rate: 1, 2, 4, 5, 8, 10 Hz
Wind direction range: 0 to 359?
Operating temperature: -55?C to +70?C (with heated option)
Digital outputs: RS422 & RS485 Full Duplex / Half Duplex
Size: 381 mm x 213 mm
Applications
Building controls/structural safety
Road and rail tunnels/transport safety
Ports and harbours
Marine vessel dynamic positioning systems
Aircraft landing systems and wind turbine control