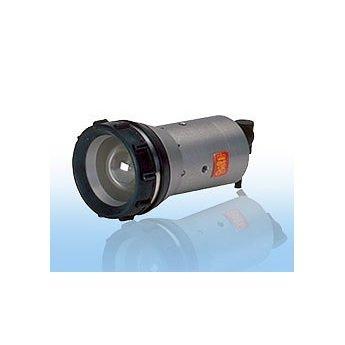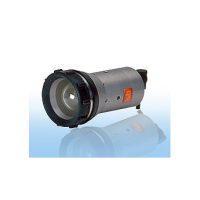 Survey Equipment
Kongsberg OE 11-135: Underwater Lamp
The OE11-135 is a compact high power lamp specifically designed for diver and ROV deployment applications. The lamp is fitted with a 115V, 300 Watt high efficiency halogen bulb and produces a broad, even beam of white light which is ideal for the demanding requirements of colour underwater video tasks.
Features
300W halogen floodlight.
70° beam coverage
High Colour Rendition Index value
Specifications
Lighting: Plug-in high efficiency quartz halogen bulb, fully variable output.
Illuminance @ 1 metre: Better than 250 Lux
Power: 115V / 300 Watt
Beam angle: >80° (half power points)
Dimensions diameter: 70 mm (front end), 48 mm (main body)
Applications
High quality underwater video inspection
Subsea observation tasks.