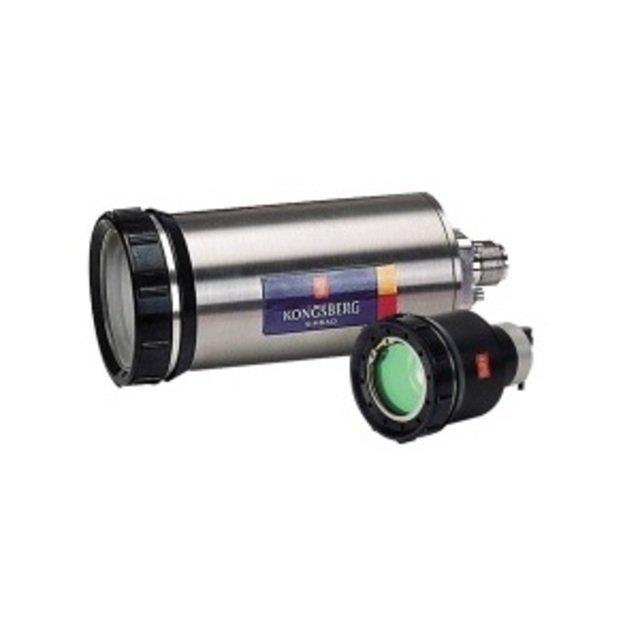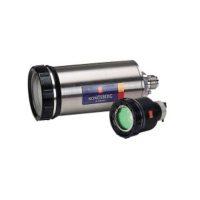 Survey Equipment
Kongsberg OE2800/1: Fluorescein Dye Detection System
The Kongsberg Fluorescein Dye detection package is based on the highly successful OE14-366 ROV zoom inspection camera and the OE11-135 underwater floodlight. Modification of the colour temperature output of the lamp allows fluorescein dye to fluoresce when illuminated. This system allows for easy detection of leaks during integrity testing.
Features
The system is supplied with a baseplate to ensure that convergence of the lamp beam and camera field of view occurs at around 2 metres.
This innovative solution to leak detection offers significant improvements in detection speed and operational costs.
A variation of the system for diver use is also available
12:1 Zoom
Specifications
Horizontal Resolution: 460 TV Lines for OE14-366F, 470 TV Lines for OE14-367F
Light Sensitivity: 0.1 Lux (faceplate)
Sensor Type: 1/3" Hyper-HAD CCD
Water depth : 3,000 metres, deeper options available
Size : Diameter 80mm (3.15") main body, Diameter 93mm (3.66") rubber guard, Length 175mm (6.89") exc. connector
Applications
Used to detect leaks during integrity testing
ROV inspection tasks
High quality underwater video inspection and observation tasks