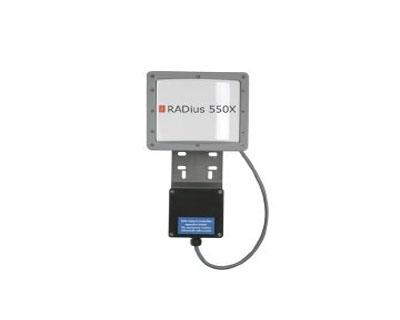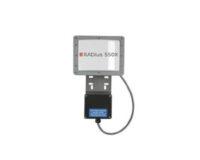 Survey Equipment
Kongsberg RADius 550X: ATEX Certified Transponder
The RADius 550X transponder is a part of the short-distance relative positioning system RADius, developed for use in applications where the need for a robust and highly accurate relative positioning system is crucial.
Features
Powered from an intrinsically safe encapsulated battery with an integral current limiting resistor and has no wired connection to external equipment.
The transponders are coded with unique IDs ensuring reliable identification and tracking of vessels in demanding environments.
The transponder can be used in hazardous zones 1 and 2. IECEx classification is Ex ib IIB T4 Gb
Specifications
Opening angle vertical: ± 45°
Opening angle horizontal: ± 45°
Transponder with battery connection box: 400 x 220 x 147 mm
Weight without clamps: 3.6 kg
Weight with clamps: 4.0 kg
Applications
Relative positioning system ideal for hazardous environment
Can be installed on vessels
Ideal for offshore environment