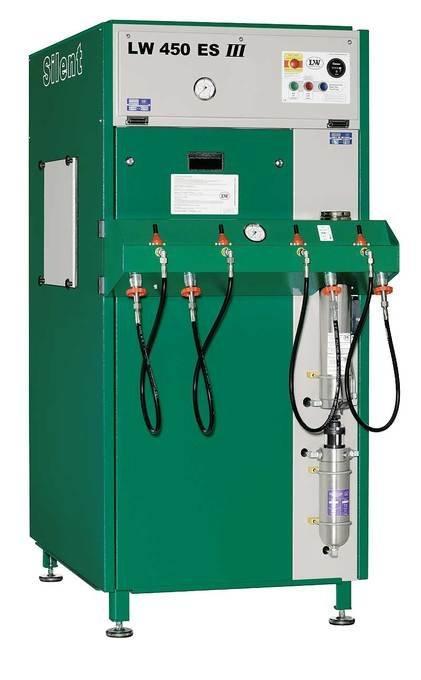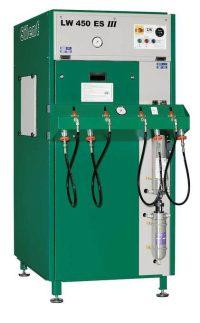 Diving + Life Support
LW 450 ES III: Compressors
Unique Group offers the new LW 450 ES III compressor which is a sound isolated compressor. It features a highly effective pre-separator, new innovative condensate stop valve and improved lubrication system. This system also features better economy by having less pressure loss during condensation cycles and by using heavy duty components.
Features
Electro motor (E-Motor / 400V / 3 Phase / 50 Hz).
Powder coated steel housing (RAL 6026).
Sound insulated housing.
Heavy duty compressor block components.
Automatic condensate drain.
Specifications
Type: Air cooled piston compressor.
Capacity [l/min] / [Nm³/h] / [cfm]: 450 / 27.0 / 15.9.
Max. Pressure [bar]: 350.
RPM [1/min]: 1100.
No of cylinders / No of stages: 3 / 3.
Applications
Due to excellent noise emission, ideal for use in air diving systems