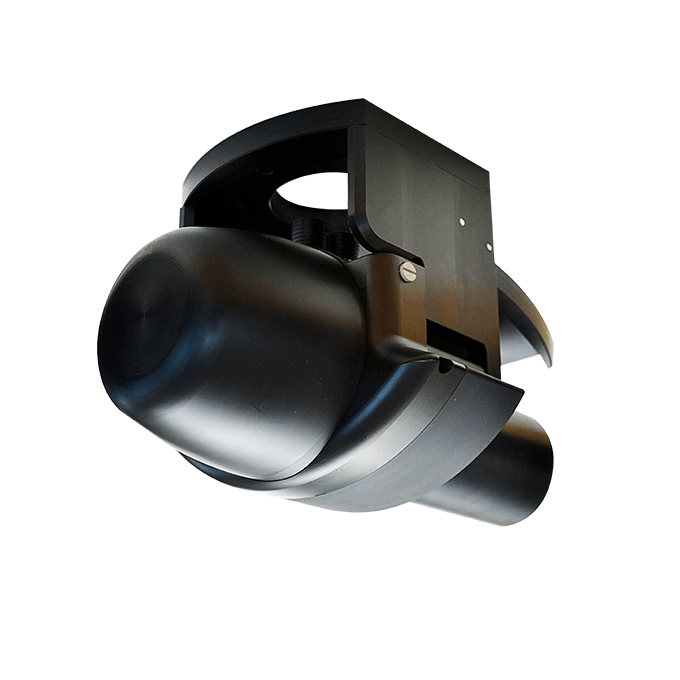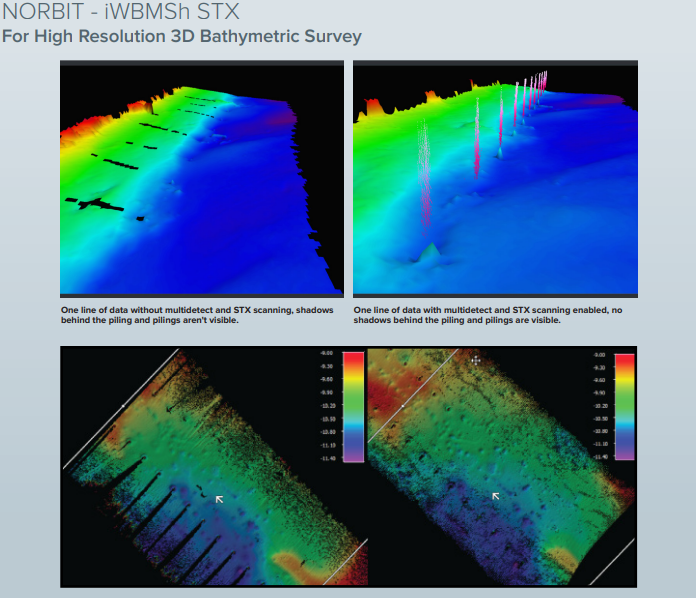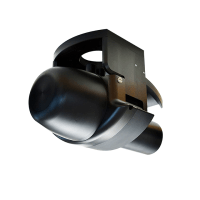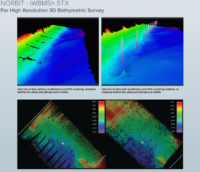 Survey Equipment
Norbit iWBMSh STX: Multibeam Sonar System
This most compact, highest resolution, tightly integrated, broadband multibeam sonar solution offering a curved array and GNSS/INS that is suited for the most demanding environments (Applanix OceanMaster). The iWBMSh STX is ready for rapid mobilisation and delivers highest XYZ performance for the price. The iWBMSh STX is fully integrated with the highest performing sensors to work in the most challenging environments (under bridges or in rough sea conditions). Small form factor, low power draw and tight integration allow installation on any survey platform (permanent hull mount or pole mount). NORBIT STX uses rapid electronic transmit beam scanning to combine proven 2D bathymetry into 3D georeferenced bathymetry. For dredge application, a 4D experience is achieved by visualising the change in 3D bathymetry as a function of time. Hands-free system tuning ensures quality data on the first survey. Supported by DCT (Data collection Tool) for data acquisition.
Features
Multibeam Sonar with Integrated
Inertial Navigation System &
Integrated NTRIP Client
80kHz Bandwidth
Roll & Pitch Stabilisation
Backscatter outputs (Intensity,
Sidescan, Sidescan Snippets,
Snippets, Water Column)
Multidetect
Simple Ethernet Interface
Integrated Sound Velocity Probe
GPS Antennas included
FM & CW Processing
Flexible Power Option
Exceeds IHO Special Order,
CHS Exclusive Order &
USACE New Work
Specifications
Swath coverage: 5-210° (shallow water IHO special order >155°)
Range resolution: <10 mm (acoustic)
Operating frequency: 400 khz with bandwidth 80 khz
Depth range: 0.2-275 m (160m typical) and ping rate: up to 50hz (adaptive) .
Position accuracy: Hor; ±(8 mm +1 ppm x distance from rtk station) Ver; ±(15 mm +1 ppm x distance from rtk station) and heading accuracy: 0.02° (rtk) with 2 m antenna separation
Operating / storage temp: -4° C to +40° C and -20°C to +60°C.
Applications
3D and 4D Bathymetry
Coastal zone and offshore bathymetry
Pipeline surveys
Pond, river and estuary surveys
Harbour and lake surveys
USV & UUV ready