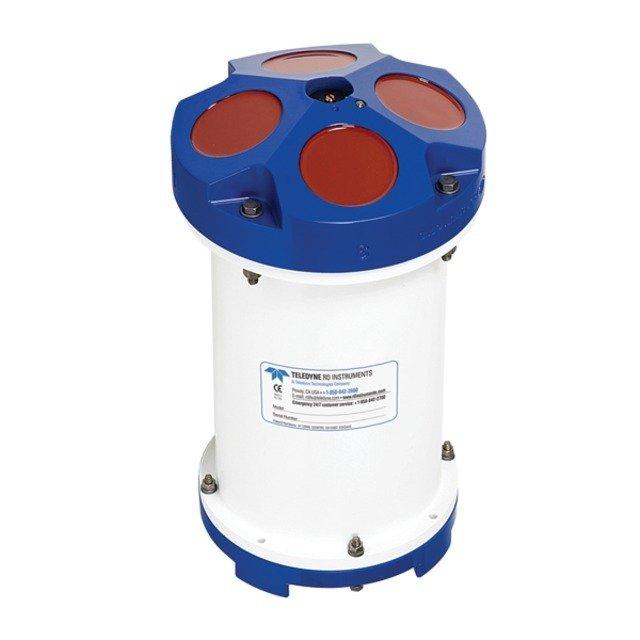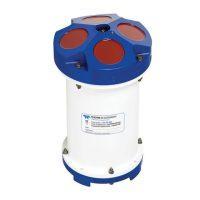 Survey Equipment
Teledyne Workhorse Sentinel: 300/600/1200 kHz ADCP
The self-contained 1200, 600, 300kHz Workhorse Sentinel is a popular and versatile Acoustic Doppler Current Profiler configuration. By providing profiling ranges from 1 to 154m, the high frequency Workhorse Sentinel ADCP is ideally suited for a wide variety of applications.
Features
Direct reading 1200, 600, 300 kHz ADCP
Bottom frame-mounted and hard wired to shore for offering real-time current monitoring.
Offers high data accuracy and reliability.
Data is integrated into the Vessel Traffic Monitoring System.
Precision data through Teledyne broadband signal processing, offering low-noise data.
Specifications
Beam angle: 20°
Configuration: 4-beam, convex
Internal memory: Two PCMCIA card slots; one memory card included
Communications: RS-232 or RS-422; ASCII or binary output at 1200-115,200 baud
Standard depth rating: 200m; optional to 500m, 1000m, 6000m
Applications
Seafloor monitoring
Oceanographic survey
Marine survey and research
Wave data collection
Vessel Mount Transect option available