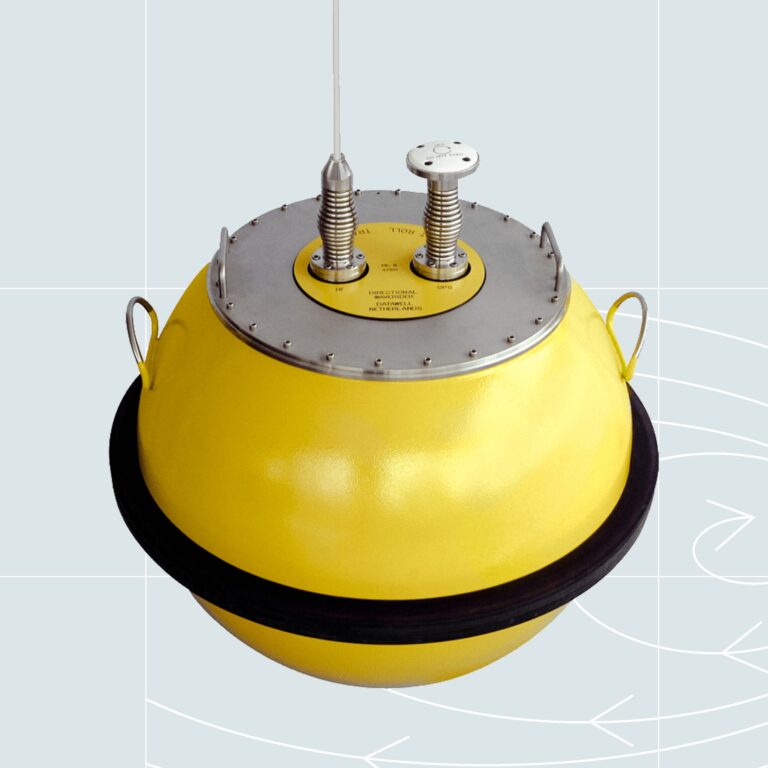 Survey Equipment
Datawell Directional Waverider MkIII: Buoy
The Datawell Directional Waverider is the world's standard for measuring wave height and wave direction.Its success is due to the proprietary well proven and accurate Datawell stabilised platform sensor, enabling wave height measurements by a single accelerometer.
Features
Real time measurement of wave height with half hourly heave and directional spectra updates.
HF link up to 50 km over sea. The proprietary Datawell HF link module is easy replaceable if a different transmission frequency is required.
LED flashlight integrated in the top of the antenna increasing the buoy's visibility.
GPS receiver for buoy positioning has now become a standard feature of the DWR-MkIII, and facilitates its retrieval.
Integrated datalogger based on the latest flash card technology.
Specifications
Material: Stainless steel AISI316 or Cunifer 10
Weight: Approx. 105 Kg (0.7m), approx. 225 Kg (0.9m)
Sensor and processing sampling: 8-channel, 14bit @ 3.84Hz
Solar power system: Solar panel combined with Boostcap capacitors
Hull painting: Brantho Korrux ?3 in 1?paint system (no anti-fouling)
Applications
Measures wave direction, water temperature and wave height for environmental monitoring
Near shore applications
Educational research
Oceanographic survey