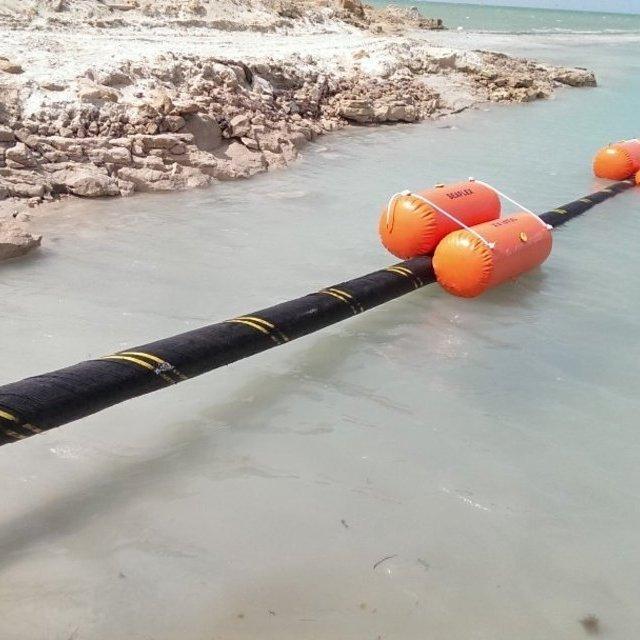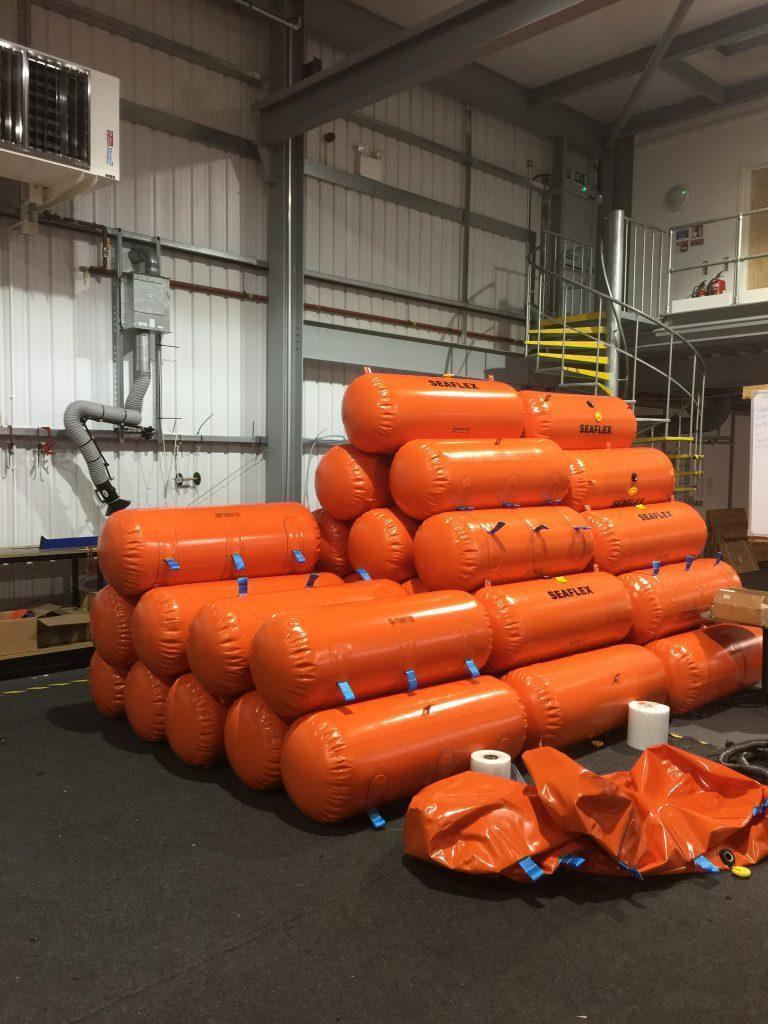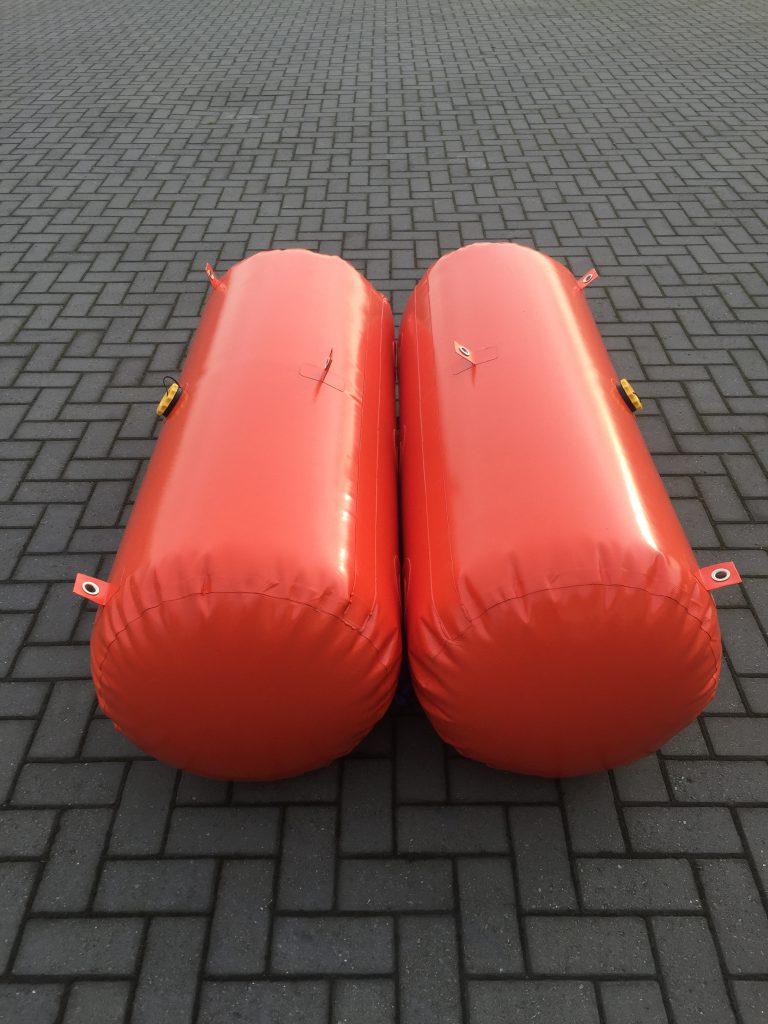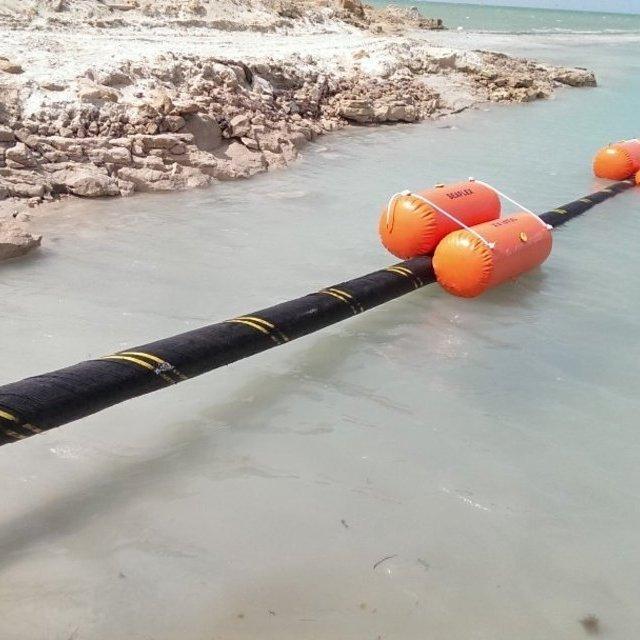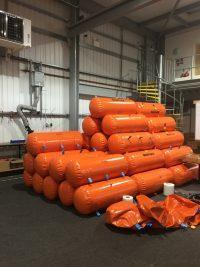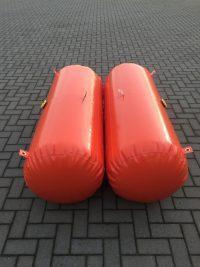 Buoyancy + Water Weights
UG: Dual Boom Cable Floats
Unique Group's Seaflex product line offers Dual Boom Cable Floats. These are a range of cable floats designed for occasions when project parameters or vessel limitations require that the most efficient way to install buoyancy onto the cable would be to fit individual units from a workboat once the cable has exited the stern of the barge. Dual Boom™ range of cable floats offers up to 600kg in buoyancy.
Features
Lightweight (approx 1% of capacity) and packed small for transport / stowage.
Easily inflated via standard monsoon valves prior to deployment.
Designed for the cable to sit low between the floats to achieve a good pinch.
Fitted with eyelets to allow for interconnection to ensure spacing along cable is maintained.
Low-profile design to avoid catching cross-currents.
Proven in offshore installation buoyancy applications since 1987
Specifications
Available in Premier DB 200, 400 and 600
Professional DB are also available at 200, 400 and 600
Applications
Used to provide buoyancy for cable installation