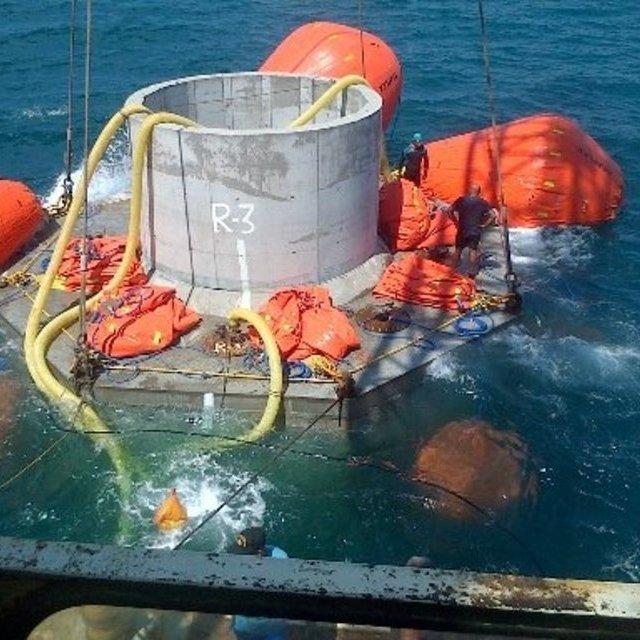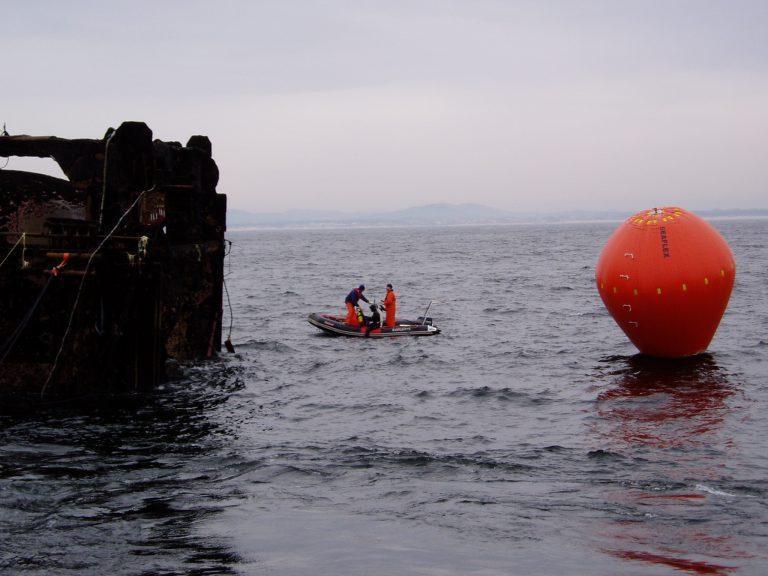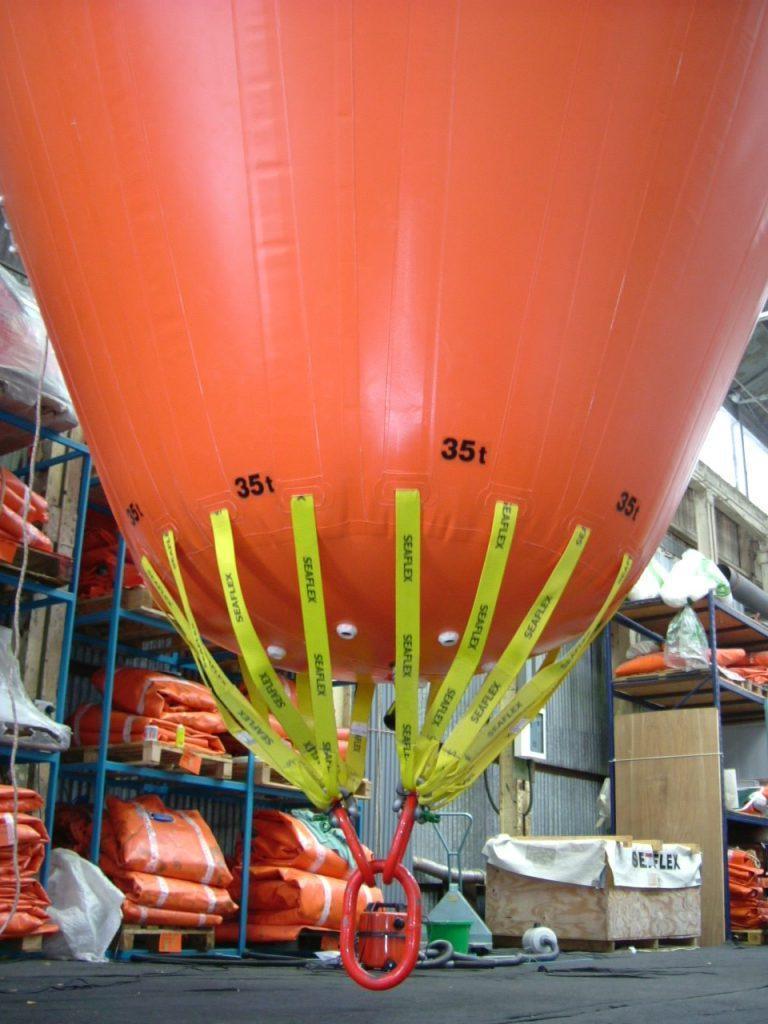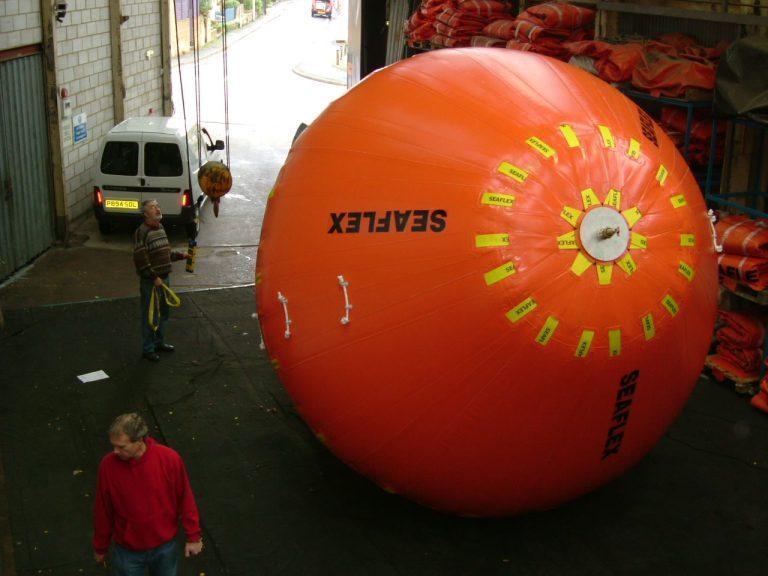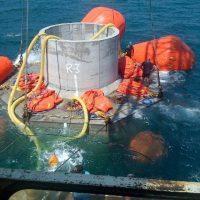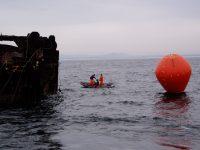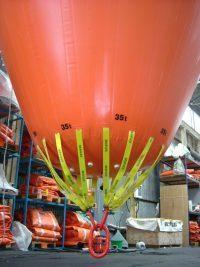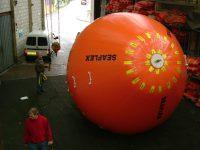 Buoyancy + Water Weights
UG: FESA Bags (Fully Enclosed Single Attachment Bags )
Unique Group's Seaflex product line offers FESA Bags. It is an enclosed type of ALB that has a capacity of up to 35t. We have designed, developed and manufactured a Fully Enclosed Single Attachment (FESA) variable buoyancy system, for operations which involve elements of both lifting and towing or where there's a requirement to drop and catch a structure midwater.
Features
Utilises multiple PRVs each capable of venting air at more than 2 cubic metres per minute.
Permits a whole new level of controllability in the critical splash zone.
Handles problems of suction and potential runaway buoyancy brilliantly.
Available in a standard range up to 35t.
Constructed from High Tensile Trevira® Polyester base cloth (either 2 /2 or 3 /3 fibre panama pattern weave) coated with heavy duty UV stabilised PVC coating or, for special applications, polyurethane.
ISO 9001-2009 Quality Management Standard as audited by Lloyd's Register Quality Assurance along with ISO 14001 and ISO 18001 certificates
Specifications
Constructed from High Tensile Trevira® Polyester base cloth (either 2 /2 or 3 /3 fibre panama pattern weave)
Coated with heavy duty UV stabilised PVC coating or, for special applications, polyurethane
Precisely cut panels
Applications
Used in lifting and towing operations
Utilised in reducing the heave compensation requirement, enabling heavy equipment to be deployed from smaller support vessels with a lower day-rate
Can also be used for the floating out and final positioning of structures such as intake towers