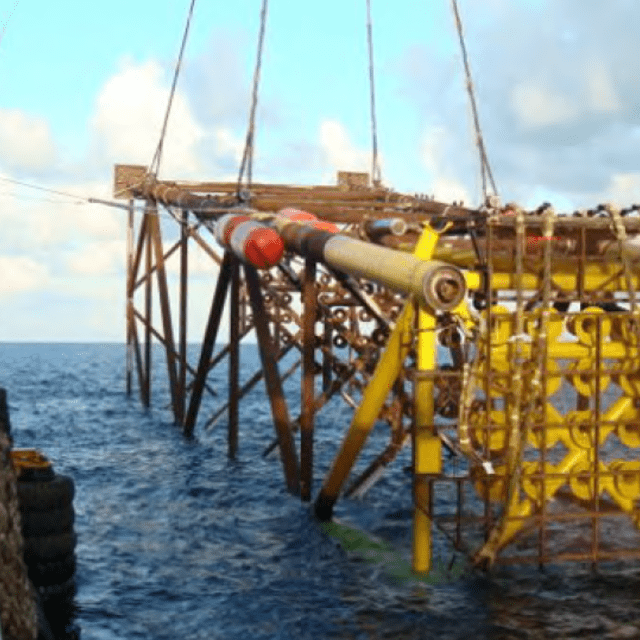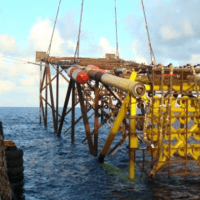 Buoyancy + Water Weights
UG: Jacket Installation
In order for a crane with a single hook to be used for the upending operation, the jacket needs to be lowered in the horizontal position into the water then and then float of its own accord. Additional buoyancy is usually also fitted as a contingency to be sure that the jacket still floats even if some of the caps fail to cause the members to flood and bringing with it the risk of the jacket becoming unstable and/or sinking unless a backup is in place.
Features
Backed up with project engineering experience and guidance
from the manufacturer, along with onsite support from a Unique Group technician if so required.
Fully compliant with IMCA D-016 guidance, and type-tested to prove a minimum 5:1 factor of safety.
Flat-packed for efficient and cost-effective transport and stowage.
Weighing less than 1% of its uplift capacity
Specifications
The panels for our bags are precision cut on our 15 metre long, 3 metre wide advanced automated table for perfect repeatability.
Once inspected and approved, panels are assembled by skilled personnel using Radio Frequency welding to strict quality control standards.
All Unique Group buoyancy products from our Seaflex product line are designed and manufactured in the UK.
Applications
Pipeline installation projects
Shallow-water salvage
Draught reduction projects