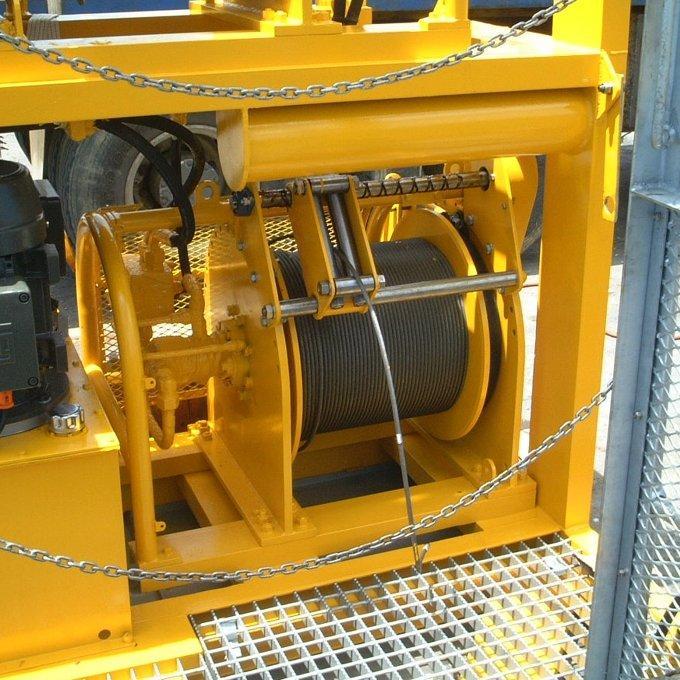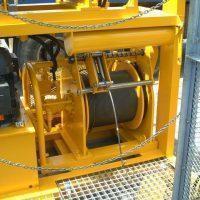 Diving + Life Support
UG SD Series: Offshore Man-Rider Winch
Unique Group offers the SD series man-rider winches which are designed for general duty offshore applications. Man-rider winches are classified for use where the load is used above the surface as well as below the surface (sub-sea). The sub-sea element is more stringent in load factors and material requirements.
Features
Comprises a single hydraulic drive system with planetary gearbox, integral gearbox parking brake, dynamic hydraulic over-centre valve and an automatic emergency band brake.
Constructed from high quality Steel and painted with a marine-grade primer and high-gloss topcoat.
Specifications
Length x Width x Height: ±1070 x 680 x 940 mm (1100 with spooling).
Weight: ±500 kg (excl. rope).
Min Lift Capability: 800 kg/1300 kg/1950 kg.
Max Lifting Speed: Variable up to 36m or 18m per min depending on the model.
Level Wind: Optional.
Applications
General duty offshore use.
Used for clump-weights on air diving baskets systems or for a man-riding basket for onshore applications.
Used for main diver recovery of divers in air diving baskets systems or as the clump-weight winch in wet-bell systems.