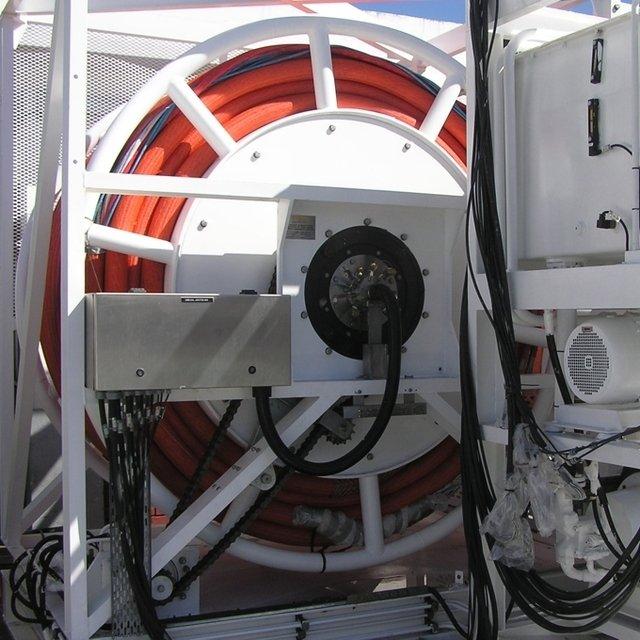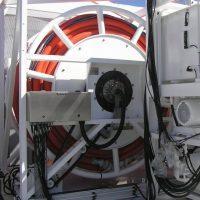 Diving + Life Support
UG UMB: Umbilical Winch
Unique Group offers UMB Umbilical Winch that is designed to protect and recover typical saturation system bell umbilicals. It is ABS-approved and can be used for constant tension on many saturation systems worldwide.
Features
Approved by classification societies ABS and DNV.
UMB-Umbilical Winch incorporates a Hydraulic primary ring mounted shaft brake with secondary dynamic over the centre control system.
Specifications
Length* Width*Height: -+ 1050*320*1375mm
Weight: -+450 kg
Min Lift Capability: 1000kg
Max Lifting Speed: Variable up to 18m/min
Drive System: Hydraulic Primary ring mounted shaft brake with the secondary dynamic over-center control system.
Applications
Used for constant tension on saturation dive systems.