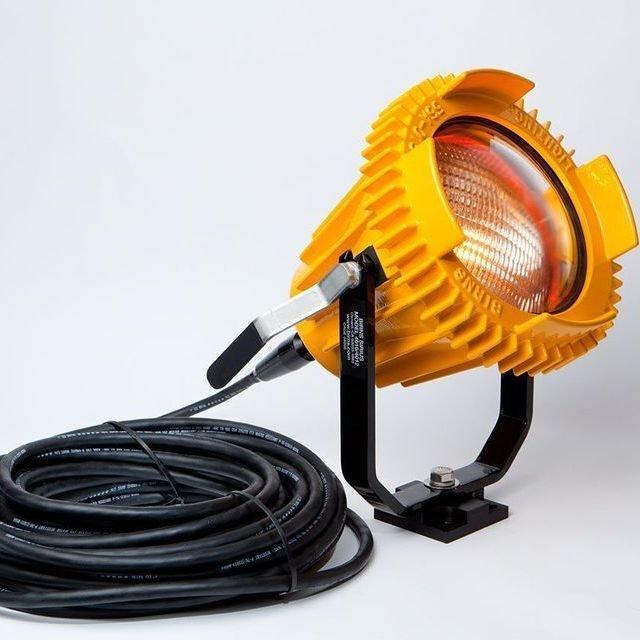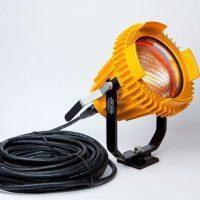 Diving + Life Support
BIRNS 4010: Sirius
The BIRNS Sirius is a 16,000 lumen, 1Kw heavy-duty, general-purpose floodlight. It can operate in air, in the splash zone and underwater up to 150m.
Features
16,000 lumens
Incredible 1kW brilliance
Choice of 3 interchangeable beam angles—narrow spot to wide angle
Amphibious usage
Instant ON/OFF
Ballast-free operation
Specifications
Lamp type: Tungsten-halogen PAR 64, prong base GX16D
Bulb Designation: PAR-64, 203 mm (8.0 inch) nominal diameter
Max. Overall Length : 15.3 cm (6 in)
Filament type: CC-6
Start time: <1 second to 95% of peak output
Restart time: <1 second to 95% of peak output on power reapplication after interruption of any duration
Applications
Ideal for search and rescue, military, homeland security, hyperbaric welding, oil platform and dock lighting applications – capable of shining brilliantly through pounding waves and deep beneath the surface.