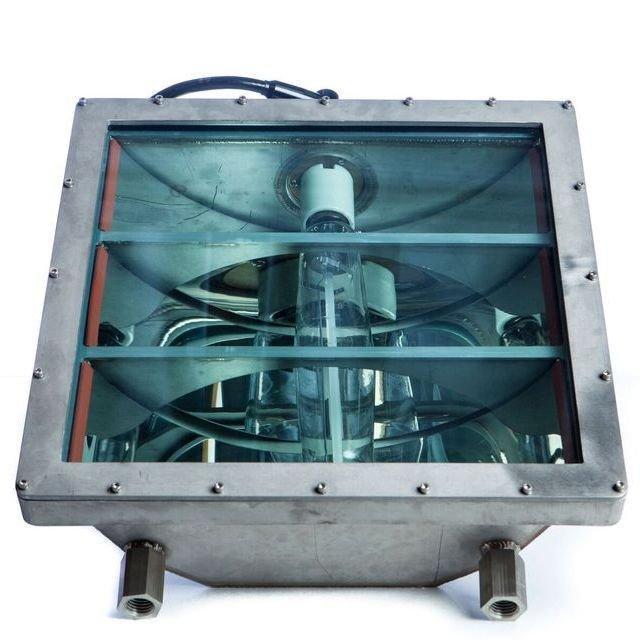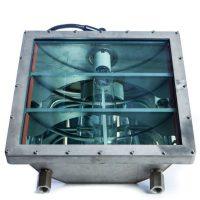 Diving + Life Support
BIRNS Pisces™: Underwater Security Light
The BIRNS Pisces™ Underwater Security Light is a 130,000 lumen High Pressure Sodium Vapour (HPSV) lighting system that is trusted to operate in some of the world's most demanding marine environments. and stands at 130,000 lumen. This brilliant 1kW light has a 24,000 hour lamp life, and can be tailored for many different applications where long term use, extremely powerful illumination and minimal maintenance is required.
Features
Custom engineered to withstand long term immersion in seawater.
The HPSV lamp operates in a dry, one atmosphere chamber, and in concert with its high-reflectivity mirror-finish reflector, provides intense light output.
This high intensity gas discharge lamp has no filament, making it nearly impervious to shock and vibration in situ.
It can be relamped by hand with commercially available, low mercury (Toxicity Characteristic Leaching Procedure (TCLP) compliant; .06mg/liter) lamps.
The system comes with two robust wet mateable BIRNS connectors, with gold plated contacts per MIL-G-45204.
Specifications
Wattage: 1-kW
Light Output: 132,000 lumens
24,000 hour lamp
Housing: fabricated with 63AA-electropolished AISA type 316 stainless steel
Lens: Tough 1.06" thick tempered glass lens supported by stainless steel reinforcing bars
Applications
Suitable for a broad range of rigorous underwater security applications
Ideal for use alongside military submarine docks