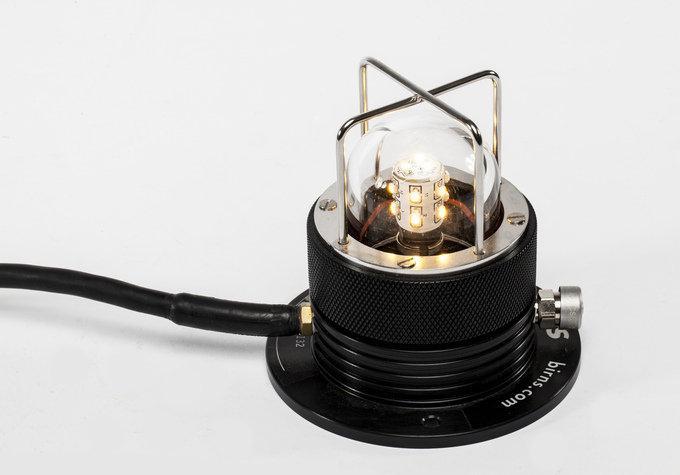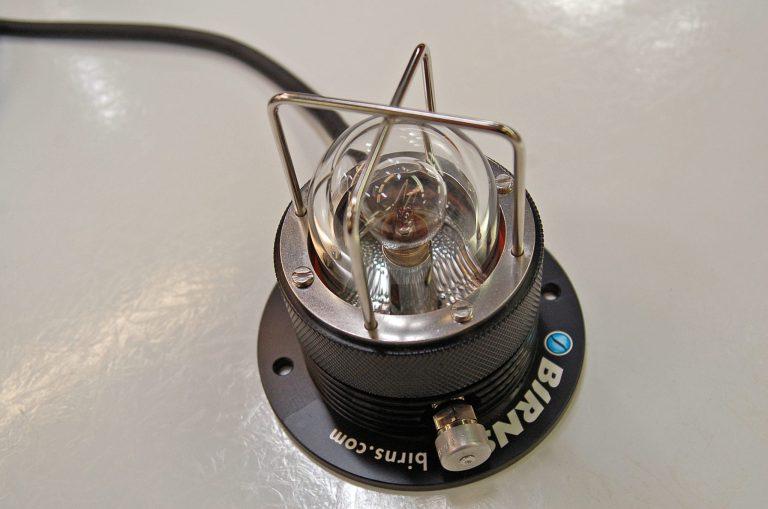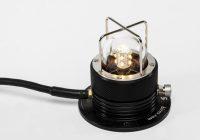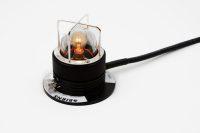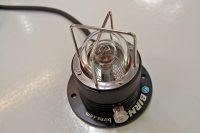 Diving + Life Support
BIRNS: General-Area Chamber Light LED™
The robust BIRNS General-Area Chamber Light-LED™ (BIRNS model 4132) is an innovative, versatile fixture that safely provides brilliant lighting inside HeO2-atmosphere PVHO chambers. Crafted from rugged hard black anodized aluminum, with a tempered borosilicate glass lens, it integrates a stainless steel cage for additional lamp protection and can be specified with an added connector and/or on/off switch.
Features
Brilliant white light LED illumination
Low power draw
50,000 hour lamp life
Can mount on practically any ceiling or wall
Complete safety: Case ground (earth)
Specifications
Height: 109 mm (4.3 in.); Diameter of body: Ø81 mm (Ø3.2 in.); Diameter of base: Ø122 mm (Ø4.8 in.)
Mounting holes: 2 x Ø6.1 mm (Ø.24 in.) holes on Ø97 mm (Ø3.82 in.) bolt circle
Weight in Air: 544 g (1.2 lb)
Lamp Type: LED (15 High Output LED elements)
Time To Full Brightness: <1 second after application of power
Applications
Delivers white light illumination inside pressurised chambers.