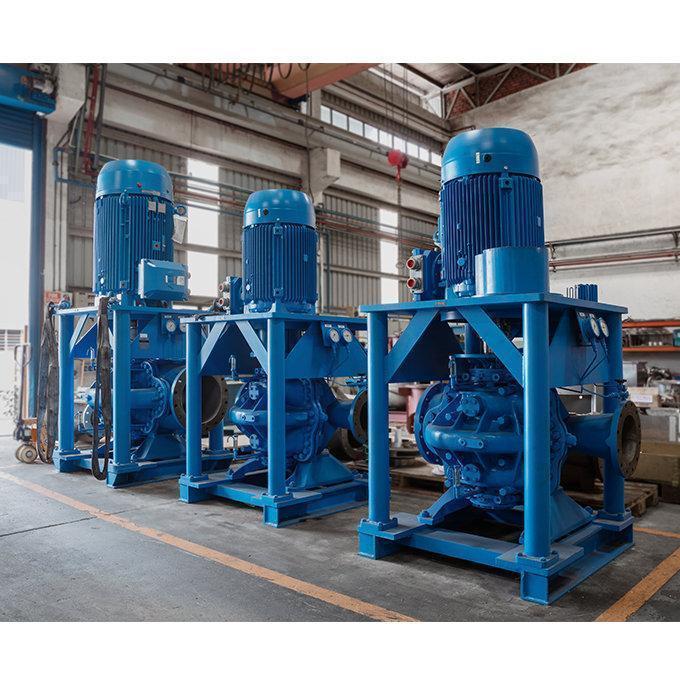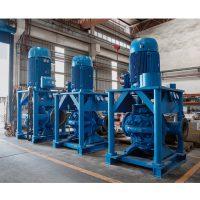 Survey Equipment
Hamworthy Model CB: Centrifugal Pumps
Unique Group in partnership with Hamworthy, provides centrifugal CB pumps which are manufactured in both vertical and horizontal designs for capacities from 600m3/h to 6,000m3/h at total heads up to 200m.w.g.
Features
The mechanical seals have fluid barrier protection to ensure the seal faces do not normally run dry
Low shaft stiffness ratio and compact design in multiple orientations.
Designed for high efficiency and reliable suction performance and are noted for their robust construction and operating reliability.
Long-established vertical between-bearings design.
Pump is available as a tested bare-shaft replacement with own bearings.
Specifications
Capacity: 600-6000 m³/h.
Differential Pressure: 150-180 mlc.
The casing is axially split and is of a single or double volute type with both suction and discharge flanges on the lower half, or rear half in vertical execution.
Applications
Scrubber systems.
Cargo offloading.
Fresh/sea water cooling.
Sea water lift.
Fire water systems.