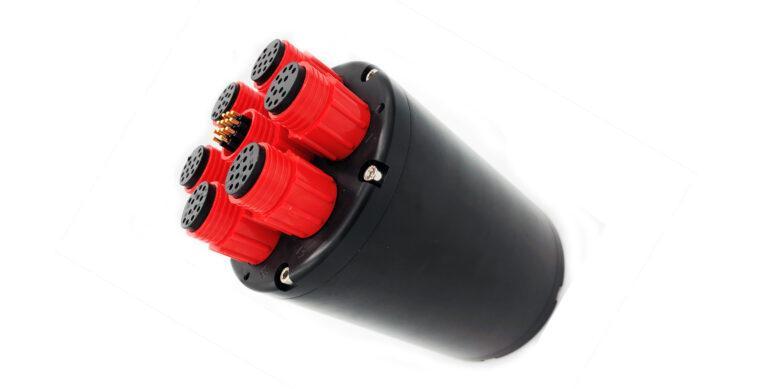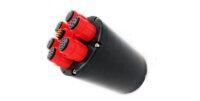 Survey Equipment
OTAQ Q-HUB: Ethernet Expander
Q-HUB is a 6 channel underwater ethernet switch with an on board power switching system. It allows you to access the wasted capacity in your Gigabyte(GBE) and 10/100 Ethernet channels. It is an ideal partner to the OTAQ range of Eagle IP underwater cameras.
Features
Underwater 6 port IP hub for high speed Ethernet with topside power switching
Power switching to the six channels is controlled from embedded GUI software accessed over the ethernet connection.
It is available in 300m (lightweight Acetal) or 4000m (Anodised Aluminium) depth ratings.
Specifications
Material: Hard Anodised Aluminium
Depth rating: 3000m and 4000m
Data: 10/100/1000 Mbps Ethernet
Power: 18-30 VDC
10/100/1000 out connector: 1 x BH13M
Applications
Commercial ROVs and AUVs of all sizes
Monitoring platforms and landers
Marine renewables inspection
Touchdown monitoring
Oceanographic research