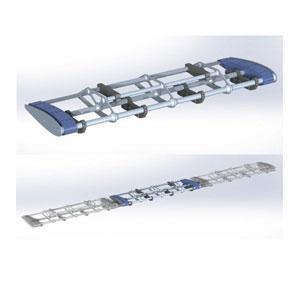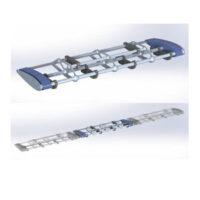 Survey Equipment
SENSYS SEARACK: ROV Sensor Frame
The SEARACK frame is metal free, neutral buoyancy, scalable and flexible to mount on any ROV, each holding up to 4 FGM3D UW sensors. As the frames are combinable, either fixed or even with hinges to keep the low logistics approach and to fit through A-frames larger survey width or sensor spacing can be achieved without jeopardising manoeuvrability and payload of the ROV.
Features
Neutral buoyancy
Frames combinable
Joint and hinge options
The floatation panels can be inserted, increased or removed one by one to adapt to overall ROV setup.
Specifications
Dimensions: 1,500 x 545 x 161 mm
Weight in air/loaded: 5 kg/7 kg
Package includes: 1 sensor frame, 4 sensor mountings, 6+2 floatation panels, set of spare screws, screw driver and sturdy transport case
Applications
UXO Detection
Offshore projects
Pipeline detection/tracking
Archaeological prospection