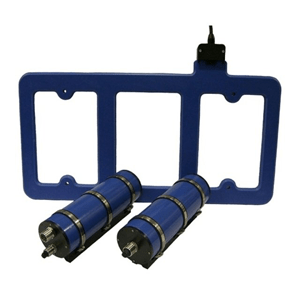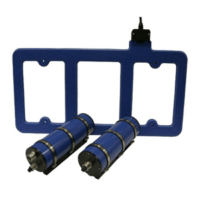 Survey Equipment
Teledyne HydroPACT 660: Subsea Pipe Tracking System
Availability: Rental
Teledyne Marine brings the world?s smallest submarine pulse induction pipe tracker to market with the TSS 600 HydroPACT. It is supplied in a 3,000 metre rated housing with either 110VAC or 24VDC power supply unit pod.
Features
Smaller (60%) and lighter (70%) coil array with a better drag coefficient suitable for inspection and observation class ROVs
Uses well-established pulse induction technology
Gives accurate survey information regardless of vehicle heading
Less drag requires less thrust and thus enables smaller vehicles to be used
Suitable for TMS launched systems without folding the coil assembly which means less risk of damaging the coil as well as fewer mechanical parts
Specifications
Depth Rating: 3000m
Warranty: 12 months
Power input: 110VAC
Dimensions: 148mm (?) x 468mm (l)
Weight: 13.4kg in air; 3.8kg in water
Applications
Applicable for installation in ROVs for inspection and observation.
Surveyors use it for submarine pipe tracking in harsh or high current environments.
Marine engineers use the system for tracking and inspecting pipelines