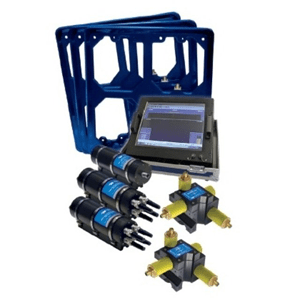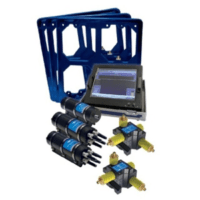 Survey Equipment
Teledyne TSS 350: Subsea Cable Tracking System
Availability: Ex-Rental Sale, Rental
The TSS 350 system is designed specifically for the detection and survey of tone-carrying cables. Featuring a comprehensive software display and menu structure, realtime information is presented in a clear graphical format and provided as a digital output for storage and subsequent processing.
Features
Combination of advanced DSP technology and proven tone detection techniques
Accurate and reliable survey data with quality control envelope
Tone frequency discrimination
Vehicle skew angle data
Look-ahead information
Specifications
Applied AC Tone: 1 – 200Hz in 1Hz steps
Dimensions:140mm (d) x 460mm (h)
Weight: 10kg in air; 2kg in water
Hardware: 19? ruggedised grade touch screen panel PC
Display resolution: 1280 x 1080
Applications
Suitable for cable tracking, burial and survey requirements.
Performs excellent cable detection