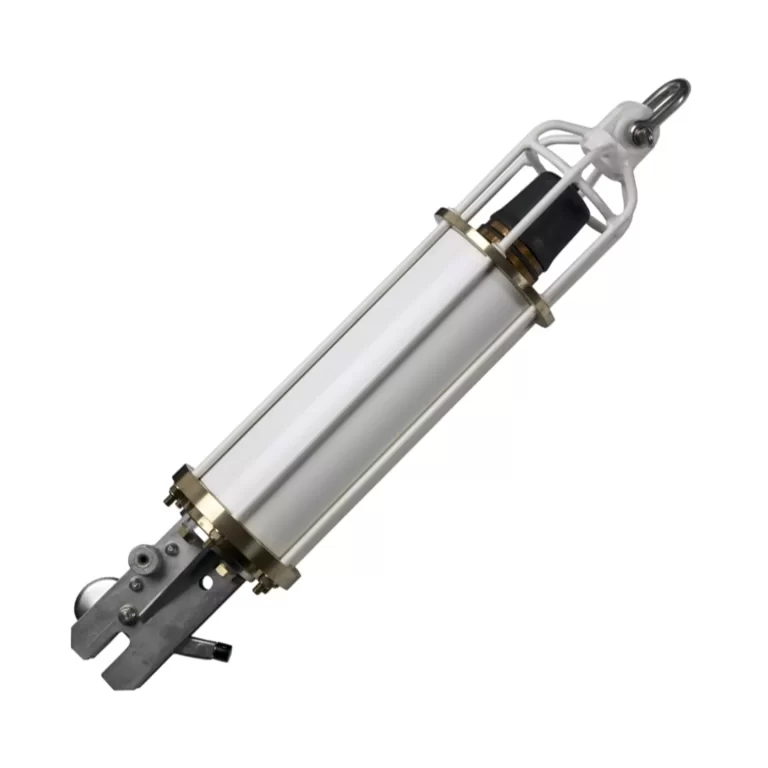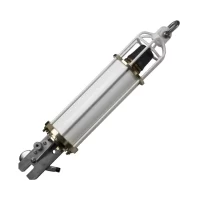 Survey Equipment
Sonardyne ORT 7409: Oceanographic Release Transponder
The Sonardyne Oceanographic Release Transponder (ORT), Type 7409, is a highly reliable, sturdy, economical Acoustic Release. The release will operate, following a secure sequence of commands provided by the Sonardyne Lightweight Command Unit (LCU), Type 7663. It is also possible to range from the LCU to the ORT without activating the release.
Features
Safe Working Load of 1275kg (options for heavier loads).
2000 metre & 6000 metre depth rated options.
Highly reliable release mechanism.
Up to 2 years deployment.
Excellent corrosion resistance and compact rugged design.
Specifications
Depth rating: 2000 metres
Operating frequency: LMF (16-19kHz)
Transducer beam shape: Hemispherical
Transmit source level: 186dB
Receive threshold: <90dB
Applications
Commonly used to moor oceanographic instrument strings on the seabed for periods of up to 24 months.
Can be easily incorporated into subsea instrument frames or installed on towfish and AUVs to enable ballast to be dropped in an emergency.