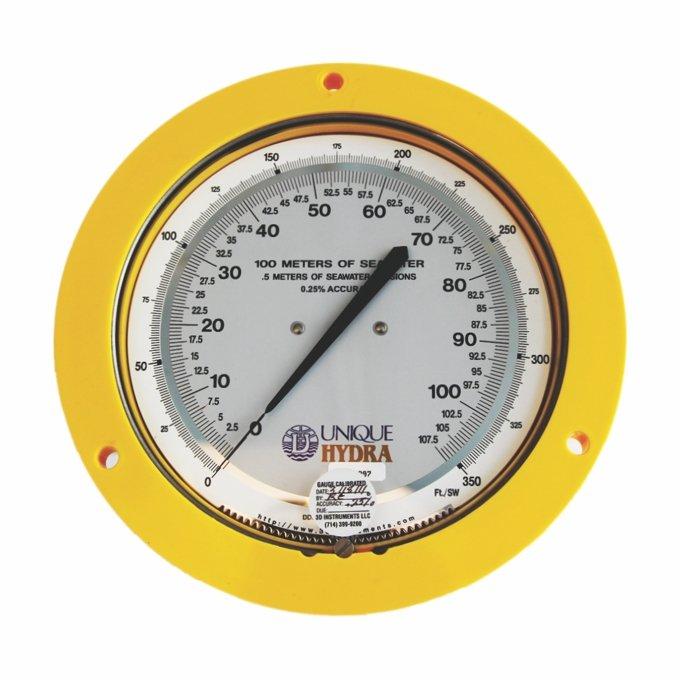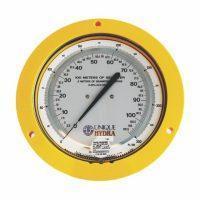 Diving + Life Support
UG: 6″ Pressure Gauge (100MSW/ 350FSW, 3D)
Unique Group offers a 3D Pressure Gauge, which provides high accuracy, precision quality and custom-tailored dial readings.
It also provides readings of PSI, FSW, FFW (feet of freshwater), Bar, MSW, ISO, and Metric Scales, as well as other scales and dual scale readings.
Features
Custom tailored dial readings
Highly accurate and precision based
Specifications
6″ Pressure Gauge
350 ft / 100 msw
1/4 NPT male 316 st/st
Front Flange
Yellow ABS plastic case
Applications
Measurement of pressure (depth) inside decompression chambers where exact measurement is critical for diver safety.