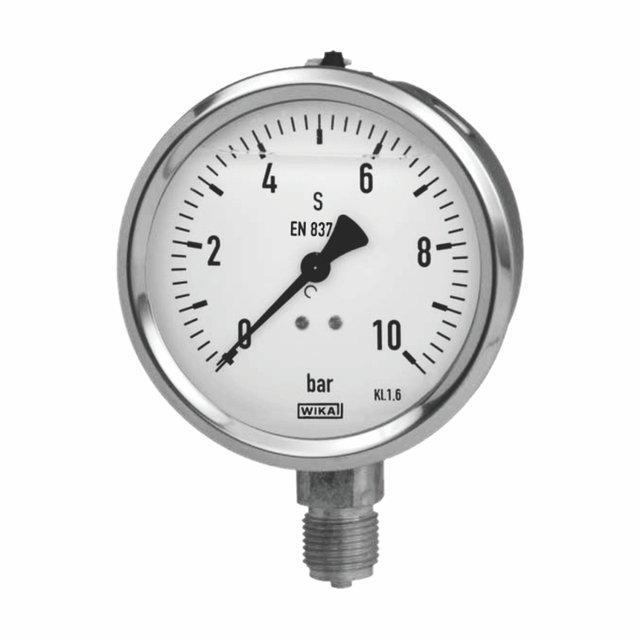 Diving + Life Support
WIKA Bourdon: Tube Pressure Gauges
Unique Group offers WIKA Bourdon tube pressure gauges have a long service life and are resistant to vibration and shock. These pressure gauges have solid brass gauging parts that limit the amount of pressure being measured and are built to withstand harsh service conditions.
Features
The Bourdon Tube Pressure Gauge has a scale range of 0 to 1000 Bar.
Suitable for all gaseous and liquid media that will not obstruct the pressure system or attack copper alloy parts.
The Bourdon tube pressure gauge is designed with a resilient capsule.
It ensures reliable performance of the gauge under adverse service conditions
Specifications
Design: EN 837-1
Nominal Size: 63mm, 100mm
Accuracy Class: NS 63: 1.6, NS 100: 1.0
Scale Range: NS 40, 50: 0 … 1 up to 0 … 600 bar
Scale Range: NS 63, 100: 0 … 0.6 up to 0 … 1000 bar
Applications
Bourdon tube pressure gauges are intended for use in adverse service conditions where pulsating or vibration exists.
For use in hydraulics, compressors, and the shipbuilding industry.