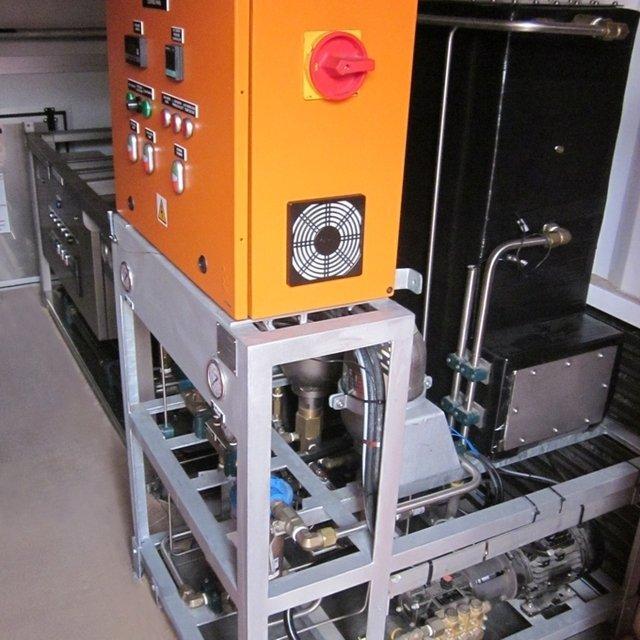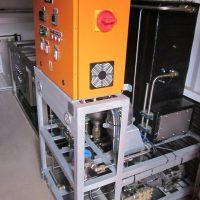 Diving + Life Support
UG PWU 200-2: Potable Water Unit
Unique Group's PWU 200-2 is a state-of-the-art solution for providing fresh water to hyperbaric chamber divers. The unit features a 10" 20 micron filter that filters out solid particles from the incoming water and two 72 litre geysers, each with a 6kW heating element that enables the supply of hot water to the occupants of the hyperbaric chambers.
Features
Fitted with mechanical over temperature cut-out switch as a safety mechanism
Automatic pumps controlled by means of variable frequency drives using pressure transducers and a digital controller
Two 72 litre geysers
Includes an accumulator that removes the pulsation of the triplex pump
Includes a 10" 20 micron filter
Specifications
Power requirements: 15 kW, 440V, 60 Hz, 3 Phase, 35A
Water delivery rate per pump: 11 lpm (±5%) @ 40 Bar
Hot water set point: 60 deg C
Typical outlet temp. range: 55 deg C
Geyser Volume: 72l per geyser
Applications
Designed to enable divers to shower and wash their hair before entering a hyperbaric chamber.
The Water Unit is the essential element for supplying water to the occupants of a hyperbaric chamber.