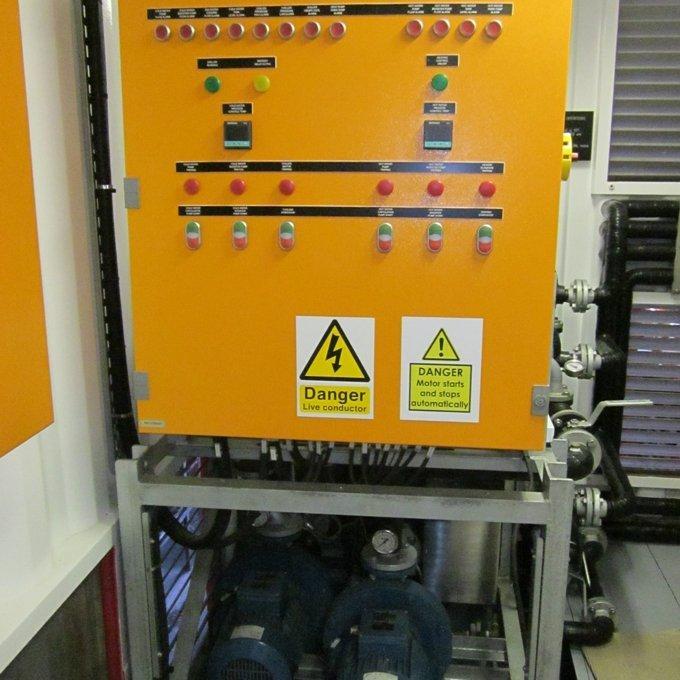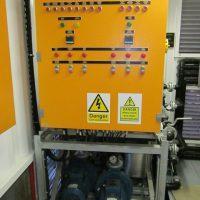 Diving + Life Support
UG CH180-36: Chiller Heater Master System
Unique Group offers the CH180-36, a chiller heater plant that serves as a master hot and cold water plant for a saturation diving system's various regen units. A hot water circuit and a cold water circuit are included in the CH180-36.
Features
The cold water circuit includes a 180kBTU water cooled chiller, volume tank, supply water pump and controls.
The hot water circuit includes a 36kW electrical emersion heater, volume tank and water supply pump and controls.
A typical installation will include two CH180-36 chiller heater plants acting as main and standby.
Each heater plant can be installed with a chiller heater control rack in sat control.
Specifications
L: 1720 mm, W: 1174 mm, H: 1800 mm
Heating System: 36 kW, Cooling System: 52.5 kW, 180 000 BTU
Interface: 2 × 1½" 4 bolt ANSI 150 flange
Supply Water Flow Rate: 1801 pm
Seawater Cooling Water Flow Rate: 2201 pm
Applications
Used in commercial diving operations