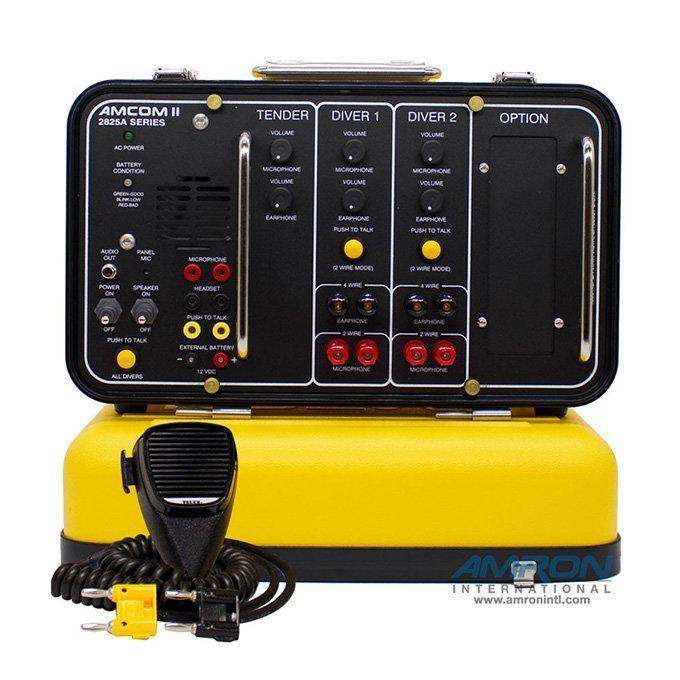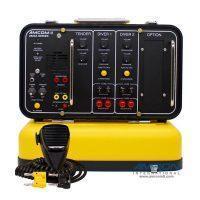 Diving + Life Support
Amron AMCOM™ II: Two-Diver Rechargeable Basic Portable Communicator
Unique Group offers Two-Diver Rechargeable Basic Portable Communicator with Outdoor Power Module and International Locking Power Cord. The device has single channel and one volume control for uplink and downlink communications to and from the tender for both divers.
Features
Single volume control for both divers
Both divers can be set up on 4-Wire Mode or 2-Wire Mode or any combination of the two modes
Ability to use both dynamic and preamplified diver microphones.
Available unique circuit that detects microphone type and automatically adjusts volume levels
The diver connections consist of cross-talk and separate speaker and microphone inputs
Specifications
Input Impedance (Each Input): 250 Ohms
Frequency Response: 300 – 10000 Hz
Common Mode Rejection: 40 dB Minimum
Current Drain Maximum Full Volume: 3 Amps
Minimum Quiescent: 0.190 Amps
Applications
Used by divers for portable communication.
For hydraulic and geological survey the portable communicator is effectively useful.