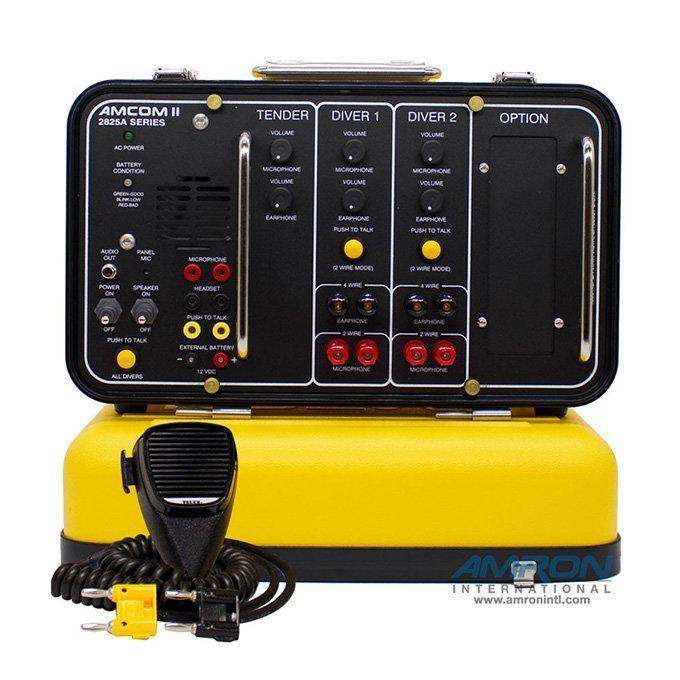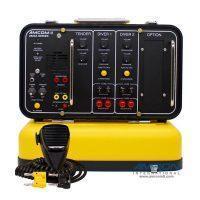 Diving + Life Support
Amron AMCOM™ III 2825A-11: Two-Diver Rechargeable Portable Communicator
Unique Group, in partnership with Amron, offers the Two-Diver Deluxe Portable Communicator which has distinct channels and volume settings for each diver and the tender, allowing uplink and downlink paths to be tailored to specific equipment setups and comfort levels.
Features
OHigh audio fidelity
Extended Battery Operation Time
Available with Ultra-Low Electromagnetic Interference(EMI)
Outdoor rated AC Power Module
Country specific V-lock AC Power Cord
Specifications
Input Impedance (Each Input): 250 Ohms
Frequency Response: 300 – 10000 Hz
Common Mode Rejection: 40 dB Minimum
Current Drain Maximum Full Volume: 3 Amps
Minimum Quiescent: 0.190 Amps
Applications
Used by divers to communicate under the sea.
Surveyors use the device for communicating with other surveyors during the hydraulic research.