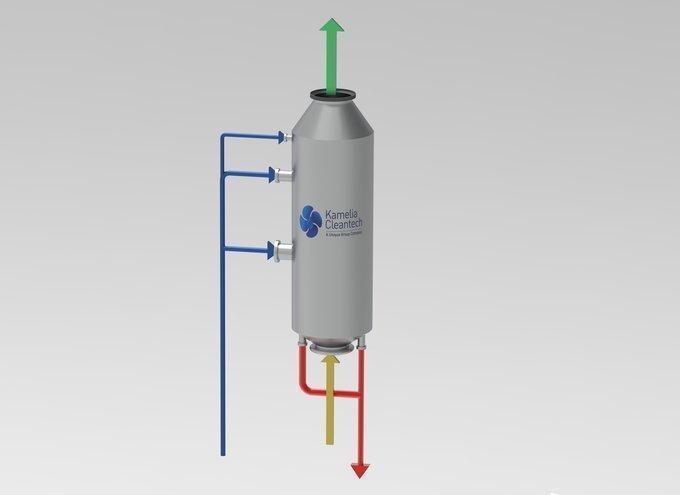 Survey Equipment
Bluesoul: I-line / Inline Scrubber System
Unique Group in partnership with Bluesoul offers the Inline Scrubber System which complies with IMO regulations and offers high performance without hampering the safety of marine life.
Features
Narrow and tall – small footprint, easier to install.
Lower CapEx for scrubber and installation.
Higher water pH out of the scrubber.
Much higher energy consumption and OpEX.
Maintenance issues with a single main engine.
Specifications
The system can be customised and built according to client vessel requirements and IMO regulations.
Applications
Container Ships
Bulk Carrier
Tanker Ships
Passenger Ships
Naval Ships
Offshore Ships
Special Purpose Ships