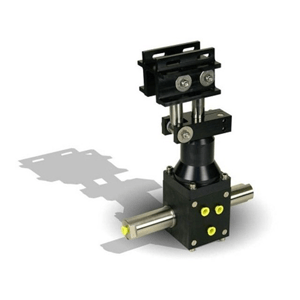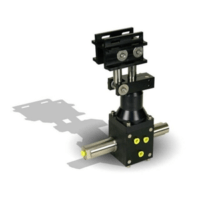 Survey Equipment
Hydro-Lek HLK-2150: Pan and Tilt
The HLK-2150 pan and tilt is a compact, light-weight, medium duty hydraulic pan and tilt unit designed to work reliably on all types of submersible systems.
Features
Porting available in 1/8? BSPP or 7/16? SAE in accordance with ISO 1179 & SAE J1926-1 respectively
Constructed from corrosion resistant materials
Compact and lightweight at only 3.4kg (7.5lb) in water
Pan travel of 360 degrees and a tilt travel of 180 degrees
Specifications
Operational depth: 3000msw (9,840ft)
Materials: 316 Stainless Steel, 6082 Aluminium
Dimensions: (H) 260mm x (W) 229mm x (D) 77mm (10.2″ x 9″ x 3″)
Pan travel: 360 degrees
Tilt travel: 120 degrees
Applications
Ideally suited for the positioning of cameras, lights or survey equipment
Can be installed to the end of camera booms for pipe inspection activities.