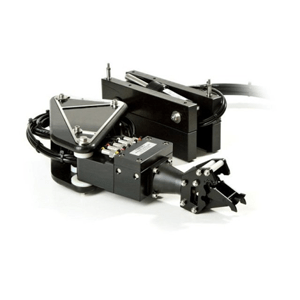 Survey Equipment
Hydro-Lek HLK-43000: 5-Function Manipulator
Hydro-Lek 43000 5 function Manipulator is a lightweight arm, designed for small ROV?s. The stainless steel jaws incorporate a 180? jaw rotation with a 1 / 4 ? diameter rope cutter.
Features
5 degrees of freedom manipulator
Rugged, tough and extremely lightweight
Lift of 20 kg at full reach
Excellent dexterity and articulation
Incorporates 6mm soft rope cutter
Specifications
Length of arm: 553 mm
Length of slew plate: 210 mm
Height: 97 mm
Width: 232 mm
Torque at 80 Bar: 8 Nm
Applications
Used in observation class vehicles to provide manipulation capabilities
Applicable in debris clearance, rope cutting, biological and geological sampling
Applicable in archaeological work, salvage and recovery.