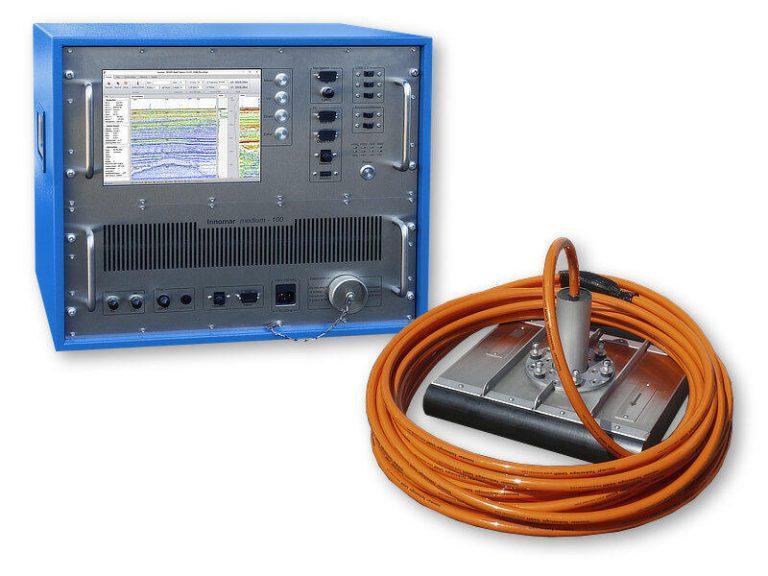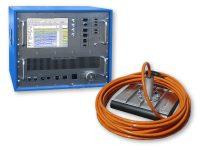 Survey Equipment
Innomar SES-2000 Medium-100: Parametric Sub Bottom Profiler
The Innomar SES-2000 medium-100 sub-bottom profiler acquires full-waveform data (24 bit) that can be processed with any seismic software (SEG-Y format). Innomar also provides the ISE post-processing software specialized on the Innomar SBP data. It can be either mounted over-the-side or in the hull.
Features
Heave/roll beam stabilisation.
SLF full waveform data acquisition (sub-bottom data) / Innomar "RAW" data format.
24 bit SLF full waveform data acquisition / Innomar "SES3" data format.
Multi-ping mode for maintaining a high pulse rate in deep waters.
Multi-frequency signals.
Specifications
LFM chirp (5 – 15 kHz).
Water depth range: 2 m – 2,000 m below transducer.
Sediment penetration: up to 70 m (depending on sediment type and noise).
Sample/range resolution: <1 cm / up to 5 cm (depending on pulse settings).
Ping rate: up to 40 pings/s.
Applications
Offshore surveys.
Geological/geophysical surveys.