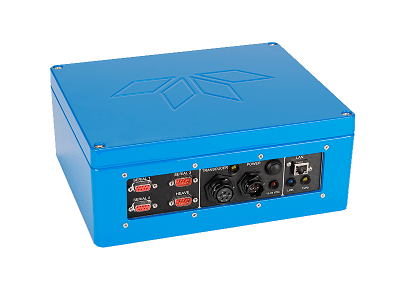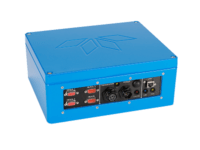 Survey Equipment
Teledyne Odom Echotrac CV100: Single/Dual Channel Echo Sounder
The Teledyne Odom Echotrac CV100 is a digital age echo sounder. If your survey does not require traditional paper records, then forget about piles of hard copy as the Odom Echotrac CV100 has eliminated all that in favour of digital imaging on a PC-based data acquisition system.
Features
Multiple time varied gain (TVG) curves (10, 20, 30, and 40 log).
DSP digitizer with manual filter control and waterproof (IP65).
Manual or auto scale changes (phasing).
Calibration menu with controls for transducer draft and index plus sound velocity and bar depth controls.
Help menus and flash memory upgradeable.
Specifications
Single channel configuration: High:100 kHz-750 kHz (manual tuning in 1-kHz steps), Low: 3.5 kHz-50 kHz (manual tuning in 1-kHz steps) variable receiver bandwidth
Dual channel configuration : High: 100 kHz-340 kHz, Low: 24 kHz-50 kHz
Resolution : 0.01 m, 0.1 ft
Accuracy : 200 kHz-0.01 m +/- 0.1% depth, 33kHz-0.10 m +/- 0.1% depth
Depth range : From <30 cm to 600 m (depending on frequency and transducer selected)
Applications
Suitable for autonomous vessels
Used in hydrographic surveying
Can be used for oceanography survey