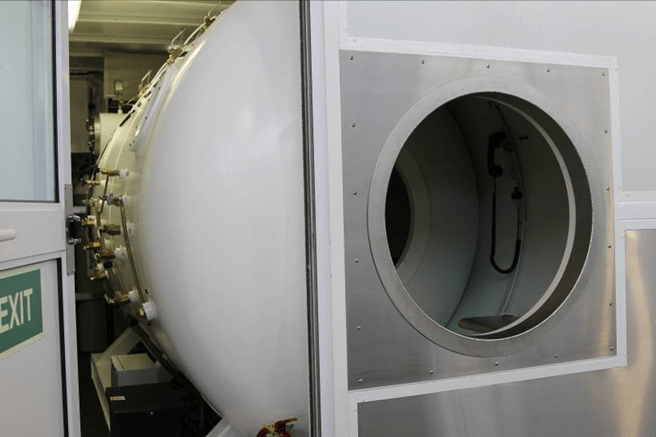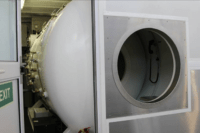 Diving + Life Support
UG SL 3.2 DCON: 1800 Chamber & Dive Control
Unique Group's containerized surface supplied diving systems are a compact and well-engineered product range designed in a modular component concept to ensure uniformity and consistency. The SL 3.2 DCON is designed and built to ensure safe manned diving up to 50 meters sea water depth. The Decompression Chamber is designed to a 100msw depth rating.
Features
DNV 2.7-1 Offshore Lifting Container fitted out to accommodate the deck decompression chamber and dive control.
An 1800mm diameter, 100msw DDC with entry Lock for 2 man sitting, main Lock 2 man recumbent and Chamber Management Panel mounted to the end of the chamber.
All life support gas pipework in the system made up of stainless steel apart from the pipework for the gases with Oxygen content higher than 25%.
Specifications
Container: 20' DNV 2.7-1 Offshore Lifting Container
Weight: 12,000 Kgs
Ambient Operating Temperature range: 0 °C – 50 °C
Electrical Power Supply Requirement: 220V – 50 Hz
Internal Power Transformer provided in Machinery Container
Applications
Offshore diving operations including air, nitrox or mixed gas diving