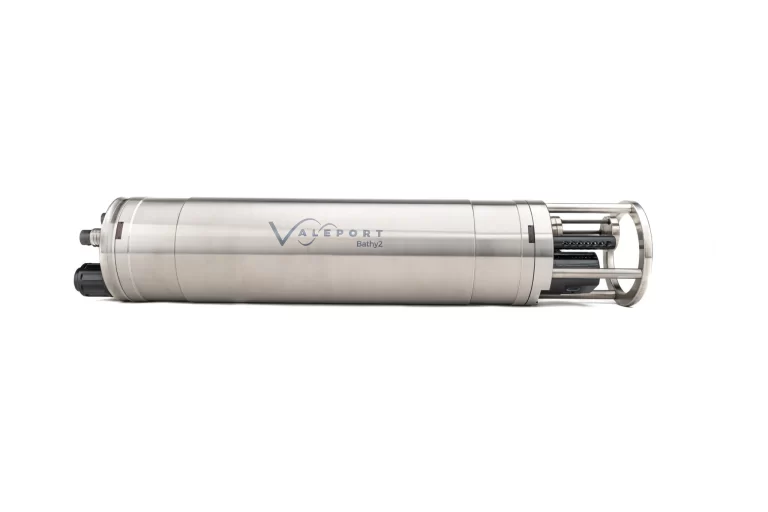 Survey Equipment
Valeport MIDAS Bathy2: Bathymetry System
An enhancement of the popular Midas BathyPack, the new Bathy2 uses state-of-the-art sensors to generate Sound Velocity and Density profiles for precision depth and height data.
This new instrument brings together the benefits of density corrected output directly from one instrument, alongside the flexibility of third-party pressure sensor input and Valeport interchangeable pressure modules to allow users enhanced accuracy at different depths.
Features
The simple top-end PC software, BathyLog, allows all profile data to be used to monitor and correct multiple miniIPS pressure sensors, giving you the complete picture with one integrated sensor suite.
Designed for easy deployment
Specifications
Materials: Titanium housing, polyurethane, composite and poly-carbonate sensor components
Depth rating: 6000 m (titanium)
Instrument size: 88mm x 425mm long
Weight: 6 kg
External Power: 12 – 30v DC
Applications
Suitable for marine researchers to conduct surveys
Multi-parameter CTD
Ideal for shallow water surveys